When you open the project page, the first thing you will see is all the general information about it, such as:
Project type and the project number.
Source and target languages.
Word count, creation date, and the issuer.
Once the translator starts working on your project, their name and icon will appear on the right.
Below you will see the status of your project. The project can be Waiting, In progress, Ready, or Delayed. The delayed status is meant for rare cases and we always strive to provide the translation as soon as possible.
Note: if your project is delayed, submit a ticket and we will investigate it immediately.

On the right side, there is also a button to add external reviewers to your project.
The next block is your Project Brief, Original Documents, and Translation. You can not change the source file or brief after the project is submitted.

Also, if your source file requires additional context, glossary, or reference you can add another file to the relevant section: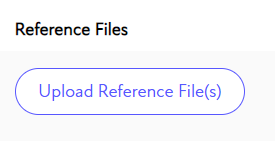 You can communicate with your translator directly via the Message translation section at the bottom of the page:

Just type your message, click "Post" and you will receive the reply soon.
There are additional features available near the discussion board: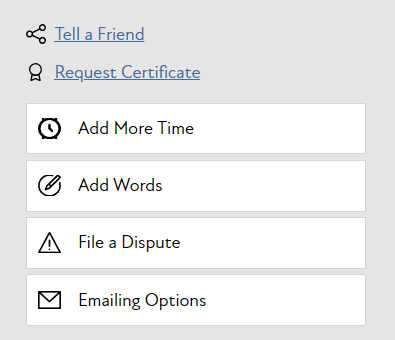 Tell a Friend – in case you wish to email someone and recommend our service
Request Certificate – you can purchase a Certificate of Accurate Translation if you forgot to do it when creating the project
Add More Time – sometimes translators request more time to finish the translation and this is the right place to add it (it may be caused by the complex formatting of the file, which takes more time to reproduce)
Add Words - a button to update the word count of the project in case the initial count was incorrect.
File a Dispute – in case you can not resolve the issue with the translator via the discussion board, there is an option to dispute the project. You will be contacted by our support soon after you submit it.
Emailing Options – where you can choose when to receive notifications (when the project is ready, or when each file is uploaded)
When your project is ready, you will be able to rate the translator's work. Rating a project is very important as it defines the translator's standing in our system: