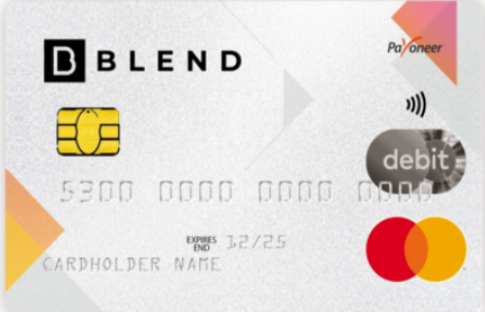 BLEND has partnered with Payoneer to provide the Prepaid Debit MasterCard® payment option. This card can be used to make purchases online, in stores, and to withdraw cash from ATMs. Like any other MasterCard® card, it can be used worldwide. The card connects directly to your BLEND account so your payments directly to your card.
Other card benefits include:
Does not require a bank account.
Extremely flexible and easy-to-use payment method.
Direct payments to the card minimize costs and delays associated with traditional payment methods like wire transfers.
Once payment is sent, it's available for use within 2 hours, allowing you easy and immediate access to your funds.