Yes, when opening a project, simply add a note to the Project Brief (found in Step 5 of our Wizard), asking for the format you need (.srt, etc.).
If you need the subtitles in the same language as your audio/video content, select the Transcription service in the project Wizard. This option is only available as a logged-in user on the site: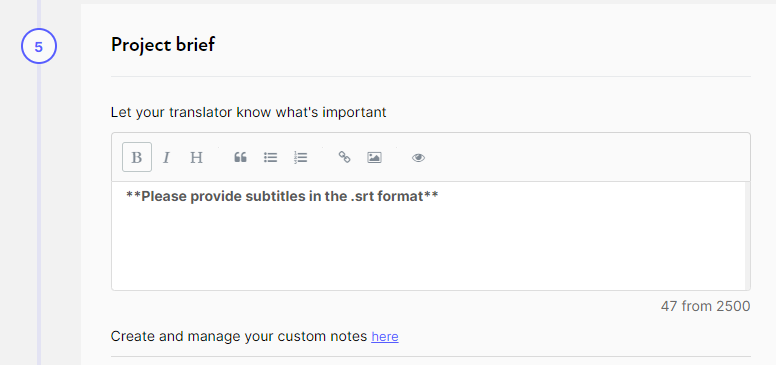 Timestamps can be added if needed for an additional charge of $0.5 per minute.
Please submit a ticket for further direction if needed.
Read more about BLEND's professional subtitle translation services.