If you have a large volume of content with many repeating words or phrases specific to your business, we can use translation memory to cut down on the time and cost of your website translation. Simply send an email to success@team.getblend.com and include the following information:
Website URL.
Source files (if available).
Target languages.
Our team will review the information and send you an estimate.
Alternatively, upload your materials to our BLEND Express self-service Wizard and receive a quote in just a few easy steps:
Select service type -> languages -> relevant expertise for your website -> upload the source files and our system will prepare the price quote automatically: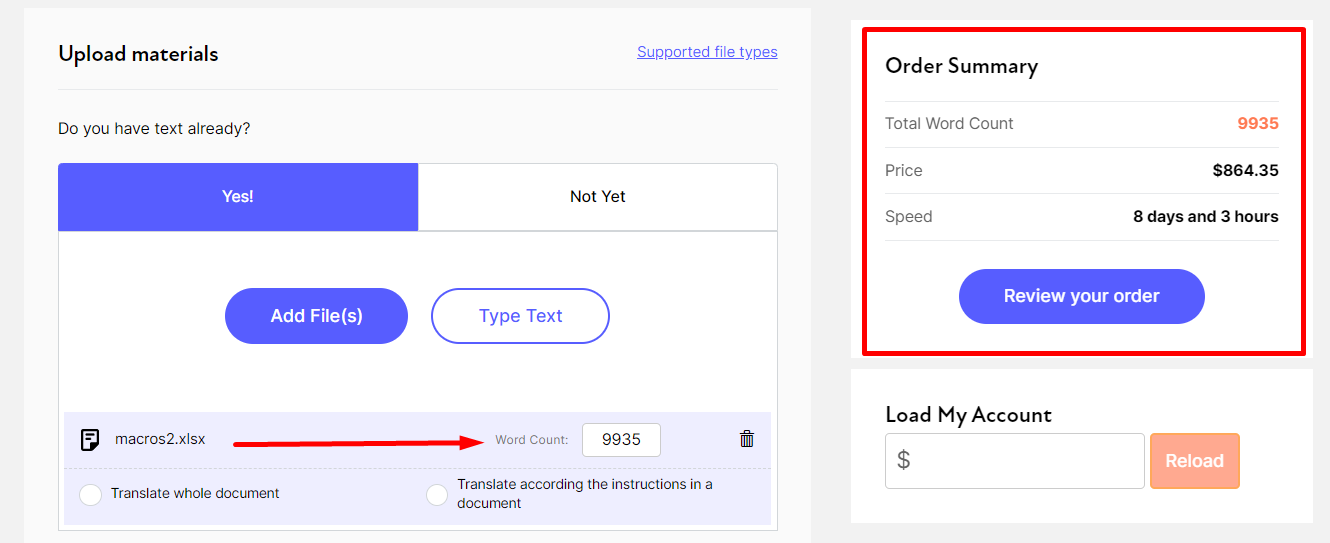 Get the best translation quote online!