Official documents and certificates require special handling for translation. This can include passports, personal IDs, marriage and birth certificates, driver's licenses, and more.
When submitting your project using the Translation Project Wizard, select "Certificates Translation" in step 3.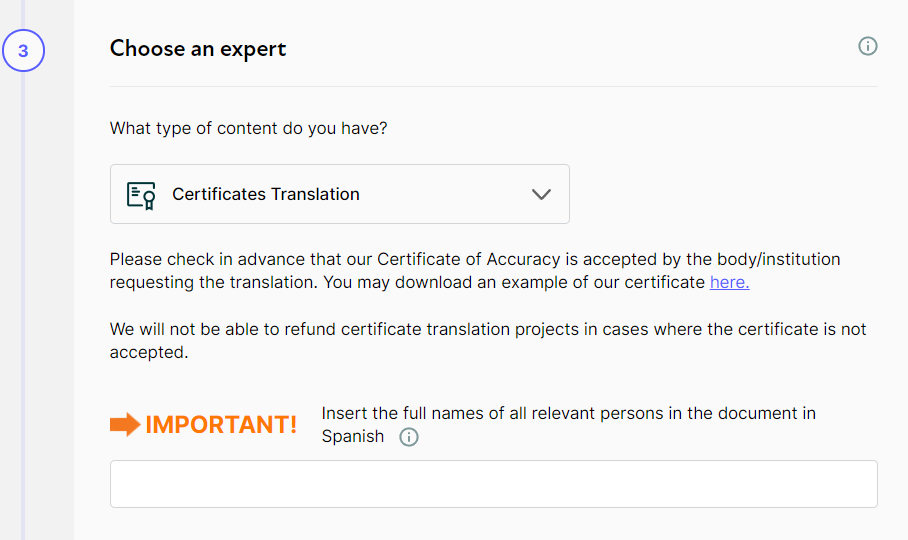 The rate is per page and the page count can be adjusted manually if needed (step 4).
This translation service also includes a Certificate of Accuracy free of charge. See a sample certificate here.