Translation of audio/video files is performed in 2 steps.
1. Open a transcription project. You should sign in to your BLEND account to see the Transcription service option in the wizard;

If you need timestamps or .srt format, mention it in the Project Brief section. Note: timestamps are charged additionally and cost $(USD) 0.5 per minute.
2. When you receive the transcribed text, open a translation project for the desired languages.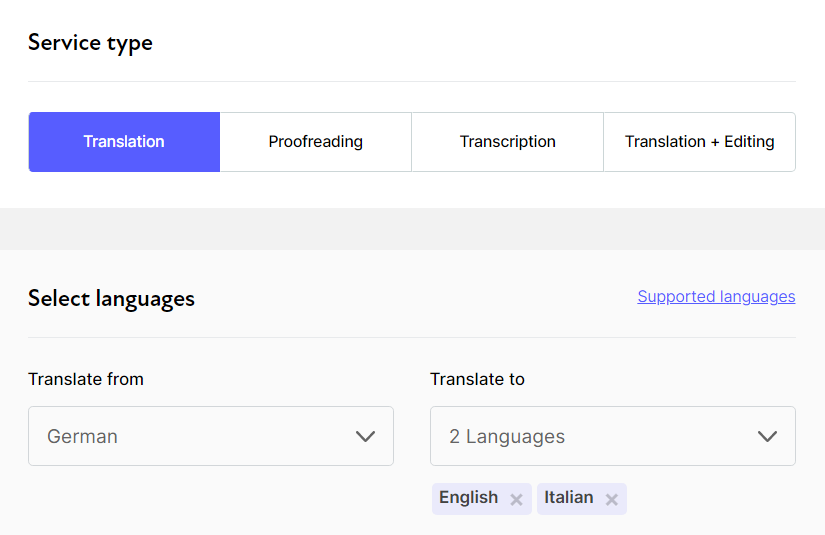 The translation cost can only be determined after the transcription is complete.
If you wish to receive a price quote in advance, email us at support@team.getblend.com and we will gladly assist.
Read more about BLEND's professional video transcription services.