BLEND supports over 120 languages and 3,200 language pairs, covering over 95% of the languages spoken by Internet users around the world.
For a complete list of supported languages, please click here. You can also check available language pairs in our interactive wizard: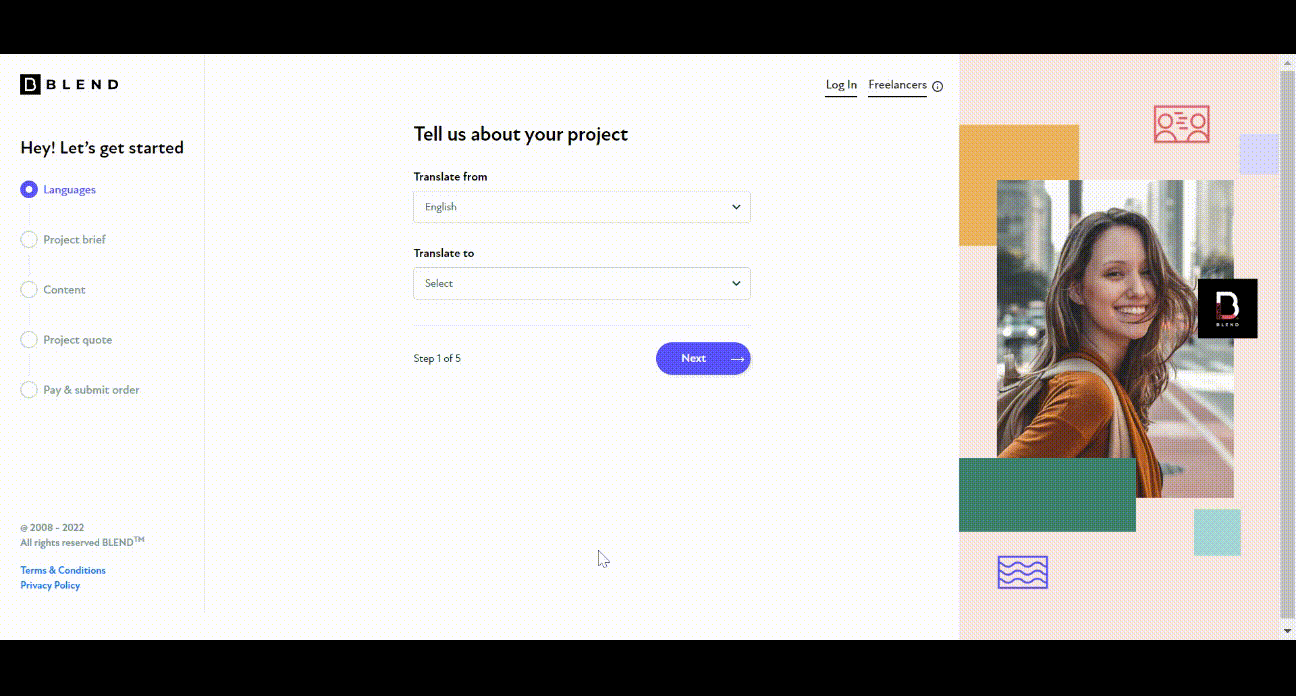 Read more about BLEND's professional online translation services.