Yes. If you anticipate needing the same translator comments and instructions for multiple projects, you can save these project notes in your account.
Go to your Dashboard>>Translation settings>>>Manage Project Notes: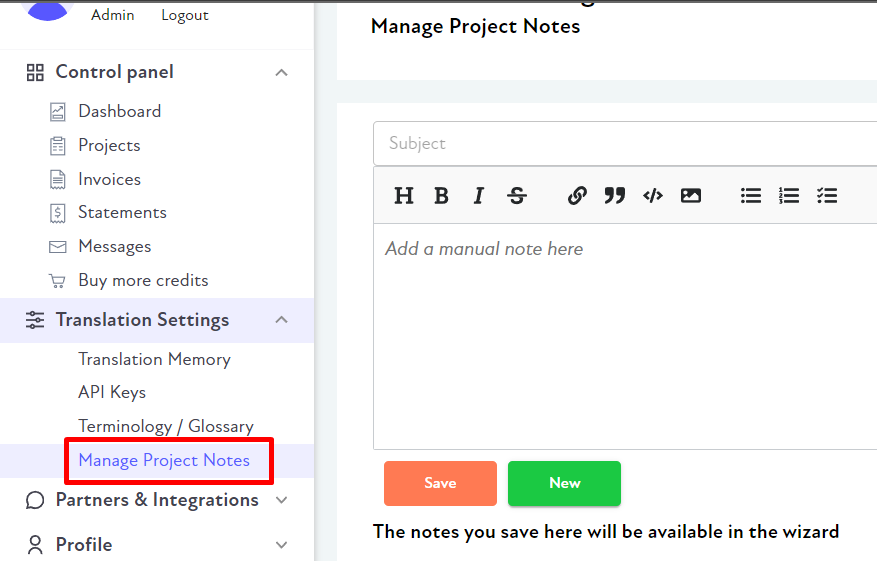 You can save several project notes for future use. Next time you submit a project using the Wizard, you'll see your saved notes in a dropdown list in Step 5. Don't worry, you can always modify your saved notes on the fly too: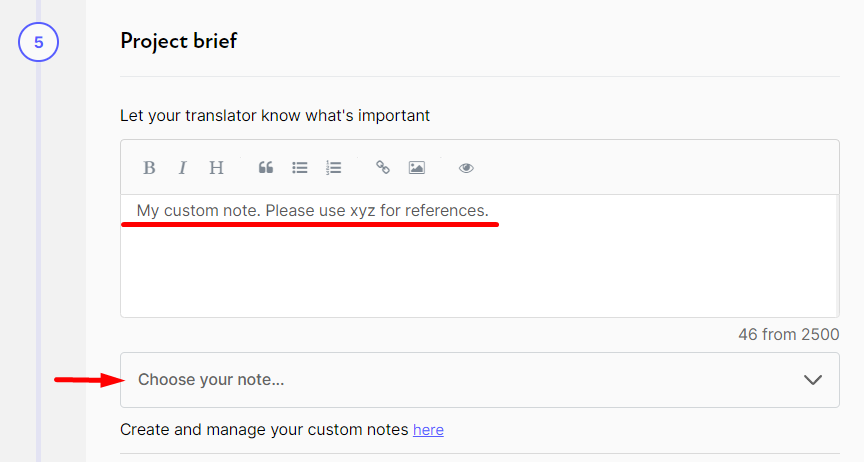 Remember to be logged in to your account in order to load your saved notes.