If you have a lot of projects, tags can help you find specific projects more easily.
Tags can be added when creating your project via the project Wizard: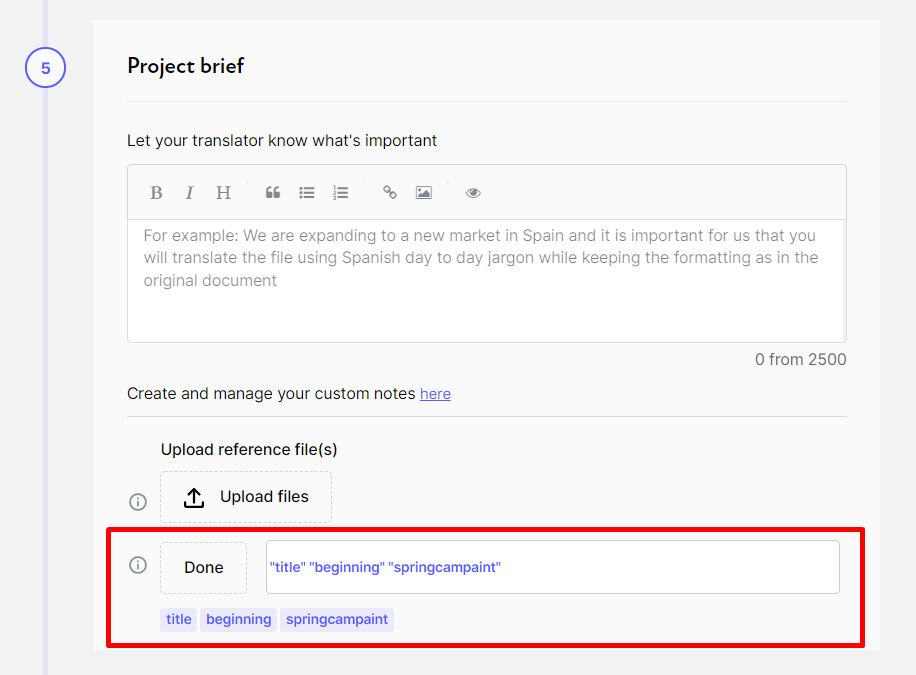 You can also add and manage tags to previously submitted projects from the My Projects tab in your account:
Select the checkbox to the left of each applicable project.
Then tag the projects using the gear button above the project list.