If you are dealing with projects requiring large volumes of translations, keeping it all consistent may be a tricky task – regardless of how professional the linguists are. At BLEND, we have a service to ease this task for you – MyTeam.
Enabling MyTeam allows you to form a group of experts perfectly matching your needs, who will have exclusive access to your projects. The group can be formed based on your previous experience with our linguists but it can also be created from scratch by the managers of our Delivery Team. Should your needs change, MyTeam can be edited anytime from your profile: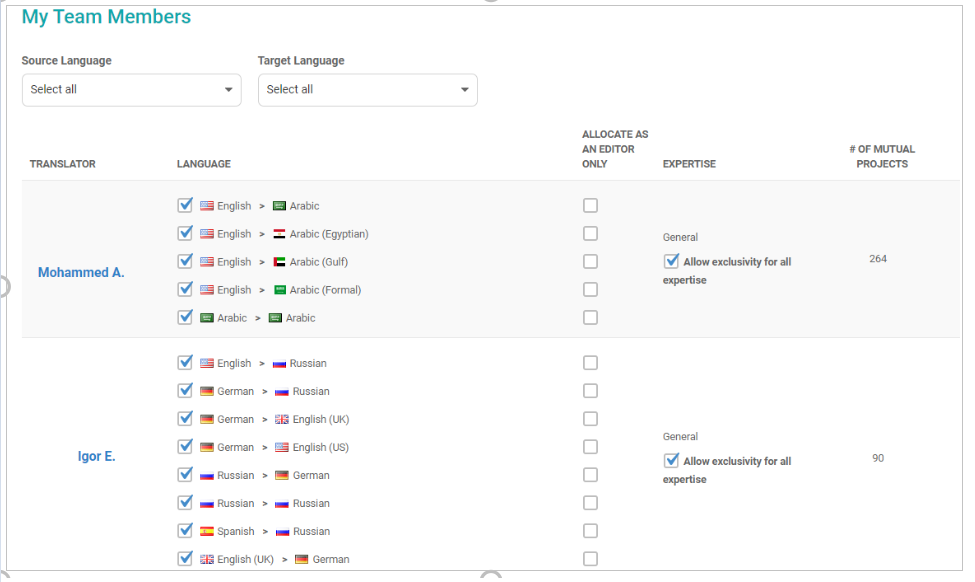 To sum up, it is a perfect solution for those who seek consistency and continuous quality over time.
My Team is one of the numerous perks that are available in our Subscription Plans. If you'd like to know more about all the benefits MyTeam gives, just talk to us!
Read more about BLEND's professional online translation services.