If you're creating a new request, you can enter any instructions in the 'project brief' field (step 5) in the Translation Wizard. You can also add reference files (screenshots, style guides, etc.) for additional context.
Below are some details to include if you can:
what preferred tone of voice? (e.g. friendly? formal?)
who is the target audience? (consider age, profession, country)
what is the purpose of the text?
is there any character limit?
are there any words that should not be translated and left in English? (e.g. acronyms, names, products)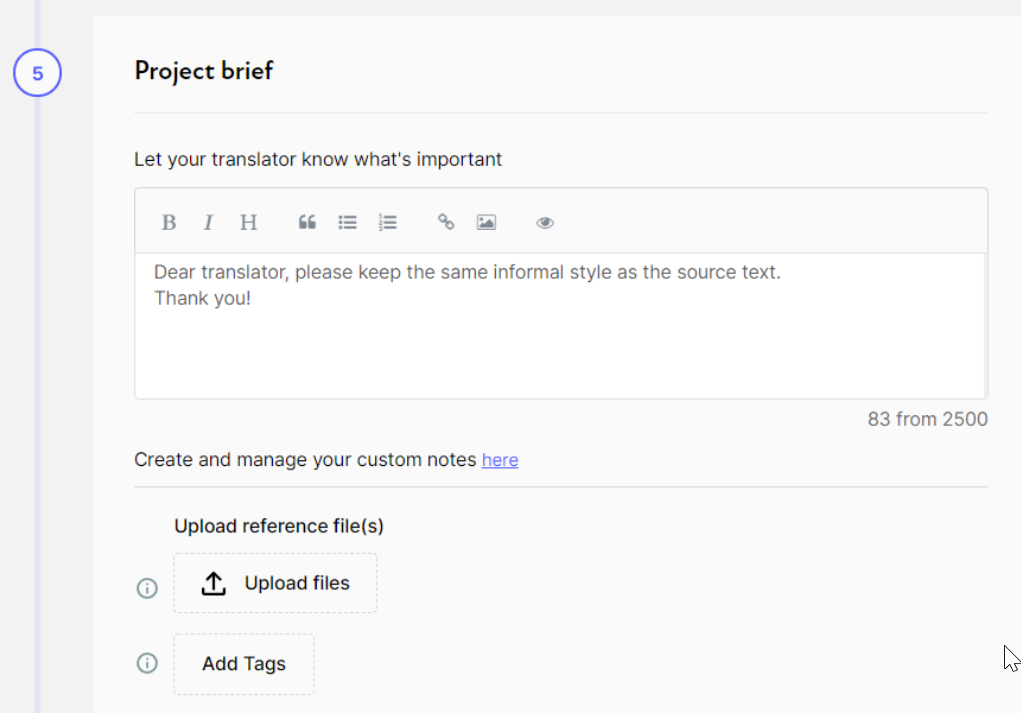 Information about your project will help translators to better understand the task and deliver the project faster.
Once translation starts, you can also chat directly with the translator using the Discussion Board at the bottom of the project page. Communicate any special requests clearly to the translator.