There are a couple of things you need to do while creating your project in our wizard:
Update the word count:
On Step 4, change the word count manually according to the text you want to have translated: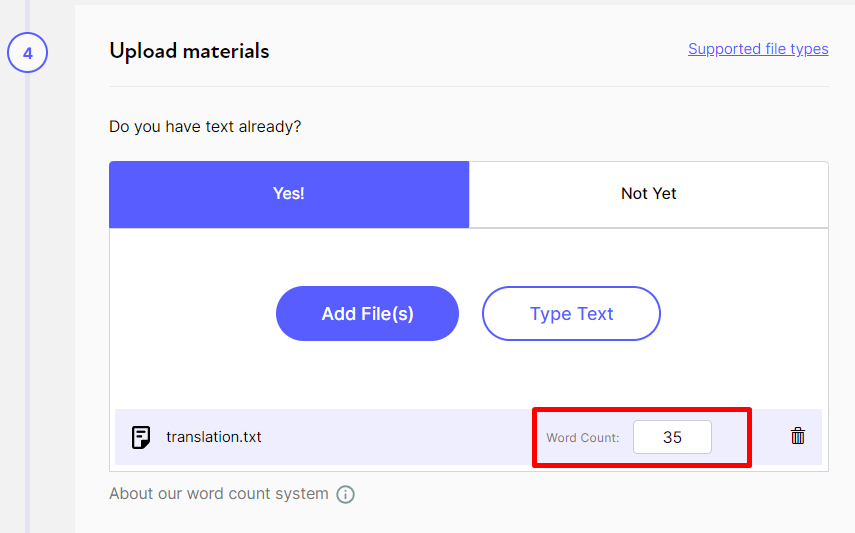 Important: for excel documents, you will have the option to choose the type of translation: whole document or only a part of it: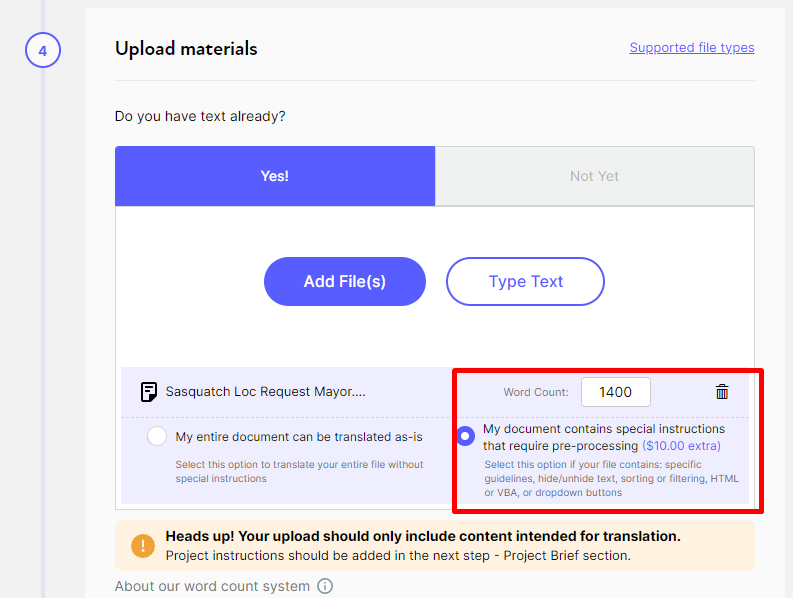 If an excel file has any instructions in it, a $(USD)10/file fee is applied to cover the cost of postprocessing (pasting a translation into the right column, merging multiple languages into 1 file, etc).
Add a note to the "Project Brief"
Add a note on Step 5 specifying which parts of the document should be translated. Consider highlighting the section/s that require translation to make the distinction obvious: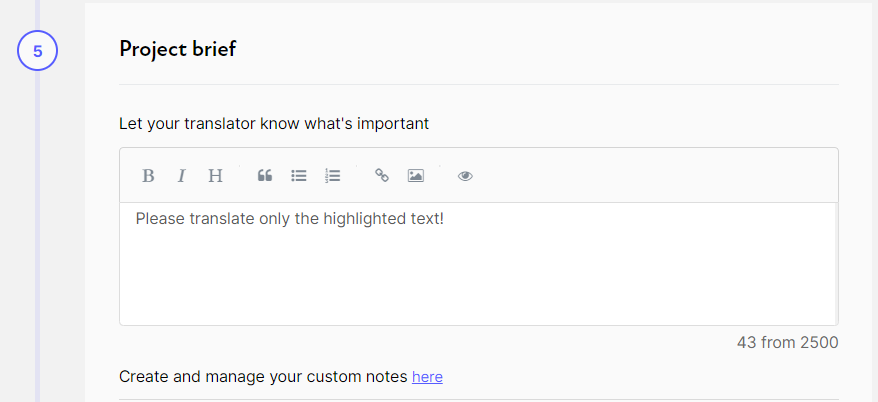 Submit a project by completing the payment.
Our translators will see the note left by you and deliver the translation accordingly: