QA Job is a project where you rate an existing translation based on specific parameters such as readability, fluency, and style then note the mistakes. You do not need to provide an edited translation. You'll see these in the "QA Projects" section on the "Open Projects" page.

This project type focuses on objective translation errors. The review process is monitored to prevent translators from giving low ratings without justification.
Like translation projects, QA projects are allocated a specific processing time based on word count. A timer, indicating the processing time is shown on the project page once started.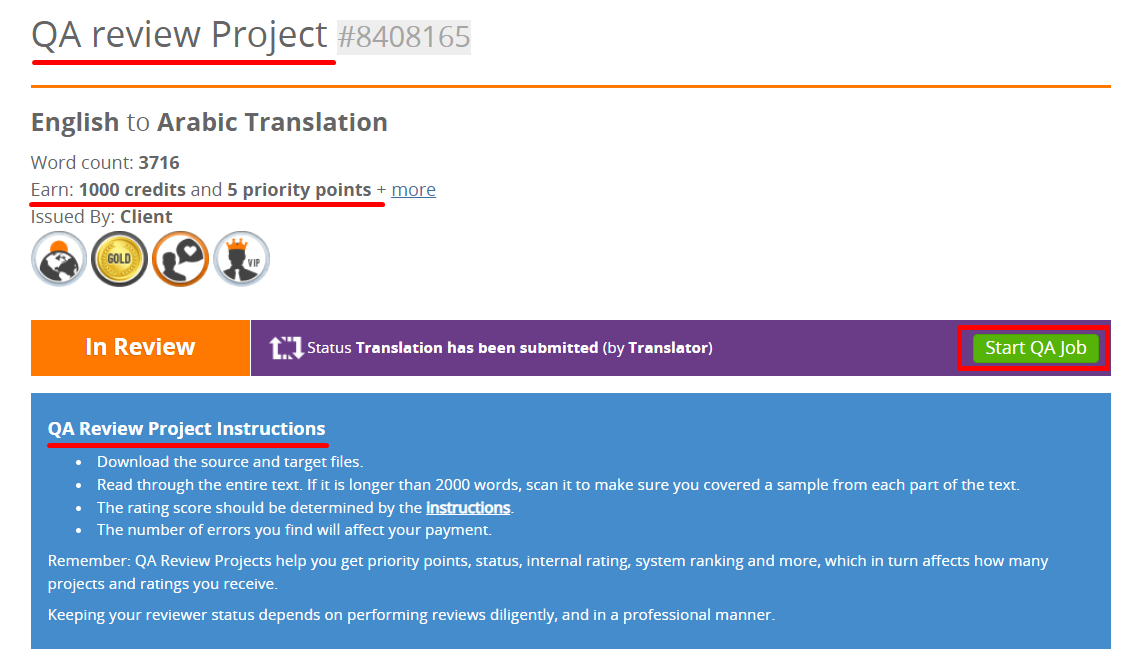 The objective is to provide a translation with the highest quality possible to ensure our clients are satisfied with the end result and continue working with us.
Like translation projects, QA projects contribute to your user status, rating, and experience and influence your rank in our system making you eligible for more projects. Accepting QA projects quickly also has a positive impact on all of these factors.