The account becomes inactive automatically if you haven't taken any projects within the last 30 days.
For rare language pairs or language pairs with low volume, the deactivation happens after 90 days of not picking up projects.
To reactivate your account, click the "Activate my account" checkbox in your Control Panel: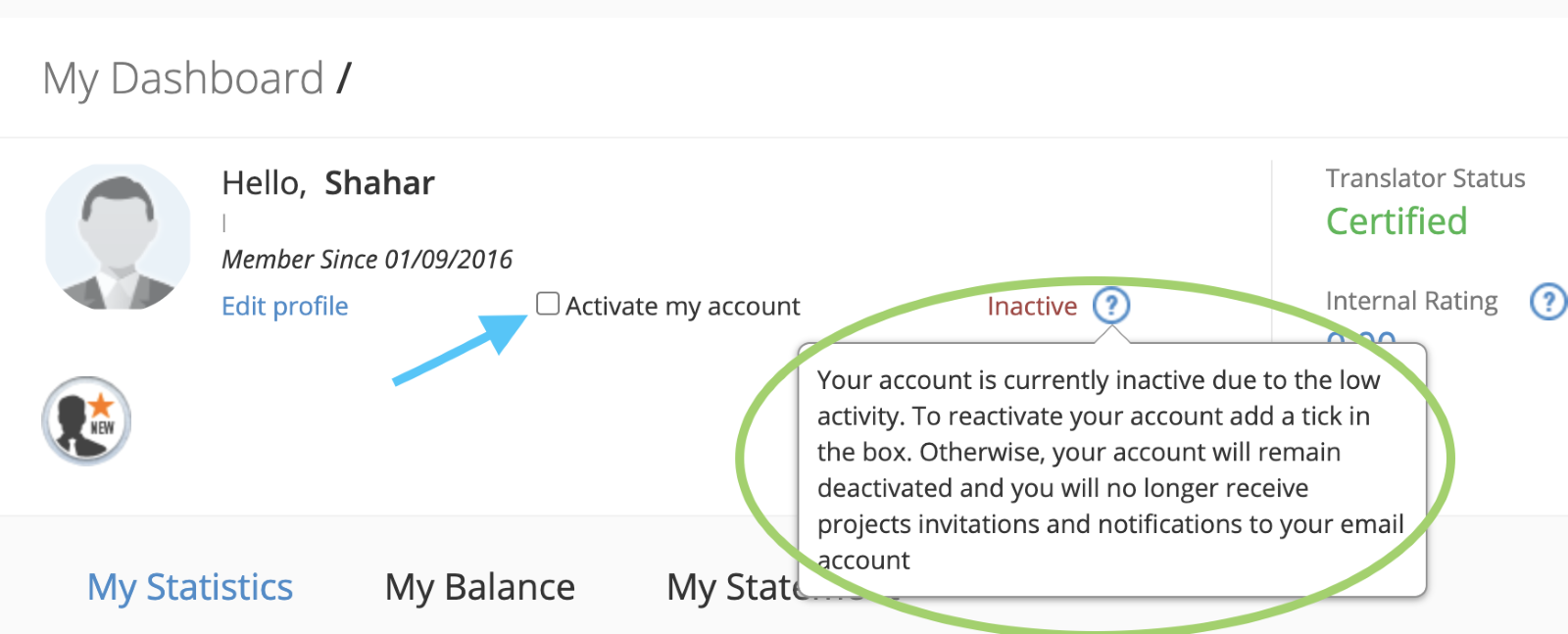 Once your account is reactivated, you'll start receiving relevant projects and notifications.