At BLEND, no fees are charged for processing the withdrawal on a recommended conversion date, NET+30 (the last day of the following month).
The recommended payment date is set by default on your convert tab: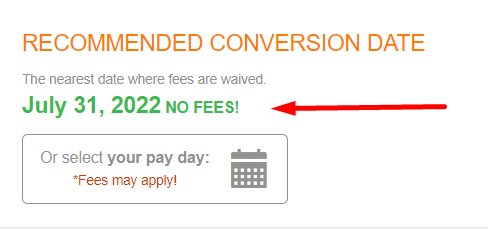 If you wish to convert the credits earlier than the suggested date, the Early Withdrawal and Manual handling Fees will be applied:

The early withdrawal fee is 2% of the payment amount

and is

specified on the "Convert to Cash" page.

Manual processing fee - applies to withdrawals made on dates other than the 10th, 20th or the last day of the month. The fee is $2(USD) and it is waived for Diamond level translators.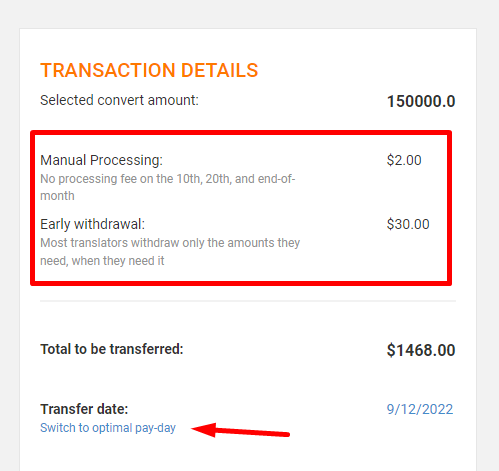 NOTE: the day of your first convert request cannot be changed.