Repetitions often require the same amount of work as any other words. Even if the file format allows to simply copy-paste words, a translator spends time proofreading the content and formatting the file.
Thus, a project with repetitive content is charged based on the full word count.
Modern localization solutions analyze the document and can auto-propagate the repetitive content throughout the file. Moreover, CAT tools have a built-in translation memory that matches new content with already translated one reducing the cost. The more you translate, the less you pay!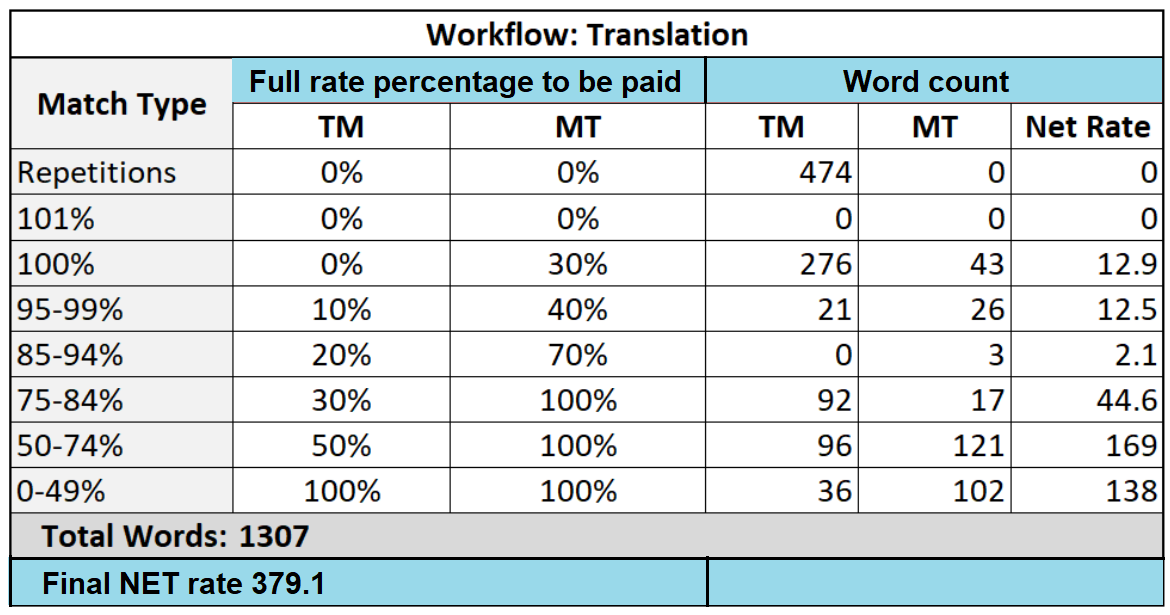 Example of the discount table
To benefit from CAT tools, choose one of our subscription plans available here. Leverage translation memory for cost-saving, consistency, and fast delivery of your projects.
Note: If the source document is not editable (like a scanned PDF), the full word count will apply regardless of the subscription plan.