Multilingual Helpdesk is a customer support solution that allows your team to correspond with customers everywhere, in their own language.
The BLEND app identifies the language of incoming customer support tickets and then translates them for the support team using advanced, customized translation engines.
Installation process

You will need credits on your BLEND account to pay for the translation itself. You can even contact us for free credits to try out the app.
Choose your Zendesk account and click "Install" again: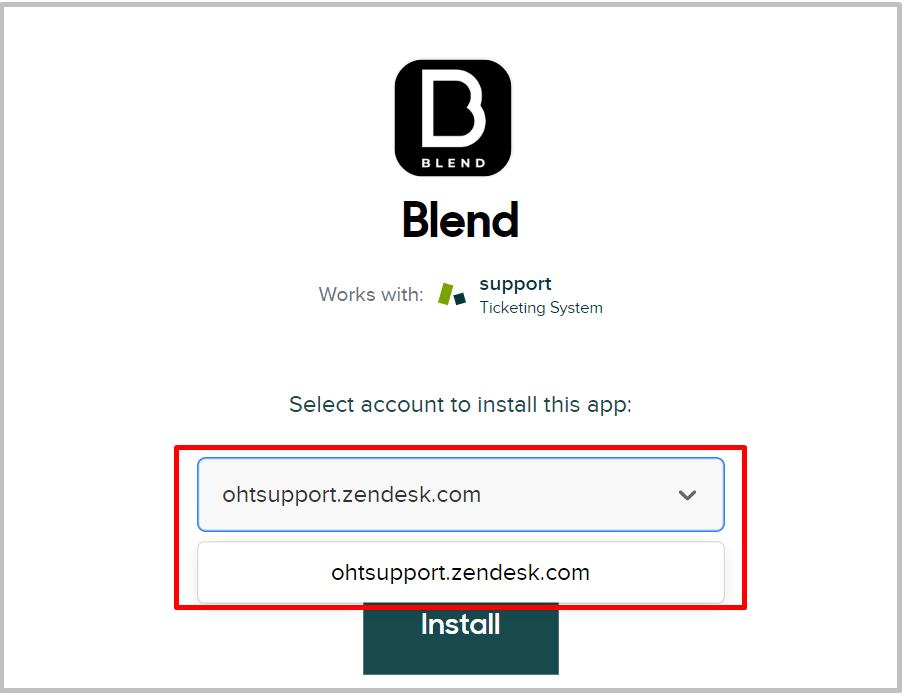 Next, you will be asked to enter your email address, API token, and API keys:
Zendesk API token - you can find it under Zendesk Admin Panel>Channels>API>Add API Token. Here's Zendesk's know-how.
OHT/BLEND secret and public API keys - you will find them in your BLEND profile.
Google Translation API key - ask your system administrator or contact us to get one.
Once the connection is established, pre-select your default language pairs for outgoing messages and translation type for them. You can change it anytime you choose:

Where:
MT Post-Editing - machine translation with human post-editing.
MT Only - machine translation.
Human only - regular translation by a certified linguist.
Now you have a fully functional built-in translation app for your Support Team!
How it works
In Zendesk ticket, navigate to the sidebar and scroll to our BLEND app:
Incoming messages are translated using a generic engine, to save time and costs. The rep chooses his/her native language and the client's, or clicks "Identify" when client's language is unknown, then "Translate to my native language". After MT is completed the result is added to the comments section as a private note.
Outgoing messages are translated using a private note, instead of a regular comment.
The content to be translated and sent to the customer should be preceded with the hashtag #transbox to have it translated and sent directly.
Then Submit as Open/Pending/Solved as usual, and continue to your next tickets. When the translation is completed it will be added to the comments feed as a regular comment and will be automatically sent to the customer. 
Important: make sure your associated BLEND account has sufficient balance. You can follow on projects and your statement via the profile page.

Read more about our Multilingual Help Desk from BLEND here!