If the original source file is editable (I.e., MS office of similar), translators will do their best to maintain the formatting in the translated version.
Keep in mind, the translated text will not take up the same amount of space as the source, so there may still be some impact on formatting.
Include any formatting requirements in the Project Brief (Step 5) of the project Wizard: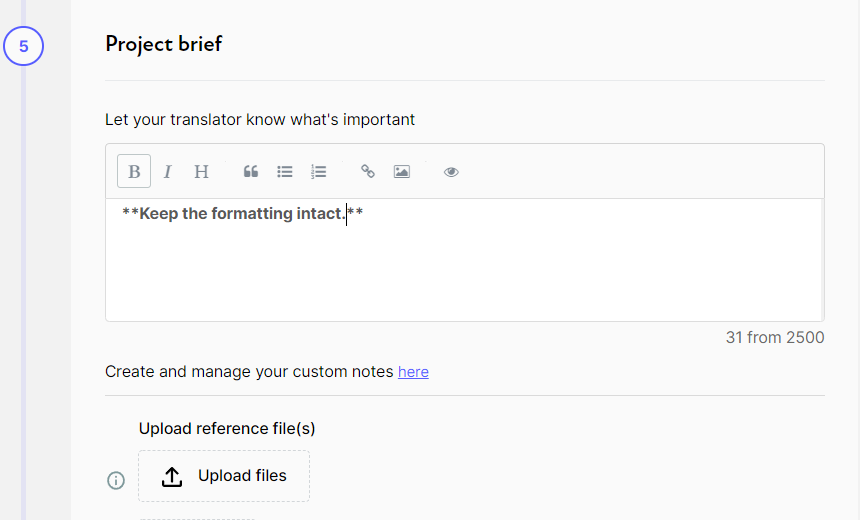 We offer full DTP services for non-editable files (scanned pdfs) or for files that have complex formatting (IDML, INDD, psd).
DTP stands for Desktop Publishing, which means graphically designing the translated documents to replicate the format and layout of the source file. DTP work is done by professional graphic designers for just $10 per page.
To request DTP service, send your files to support@team.getblend.com.
Read more about BLEND's professional online translation services.