To update your billing information, go to Control Panel -> Update profile -> Billing Address. Or simply use this link: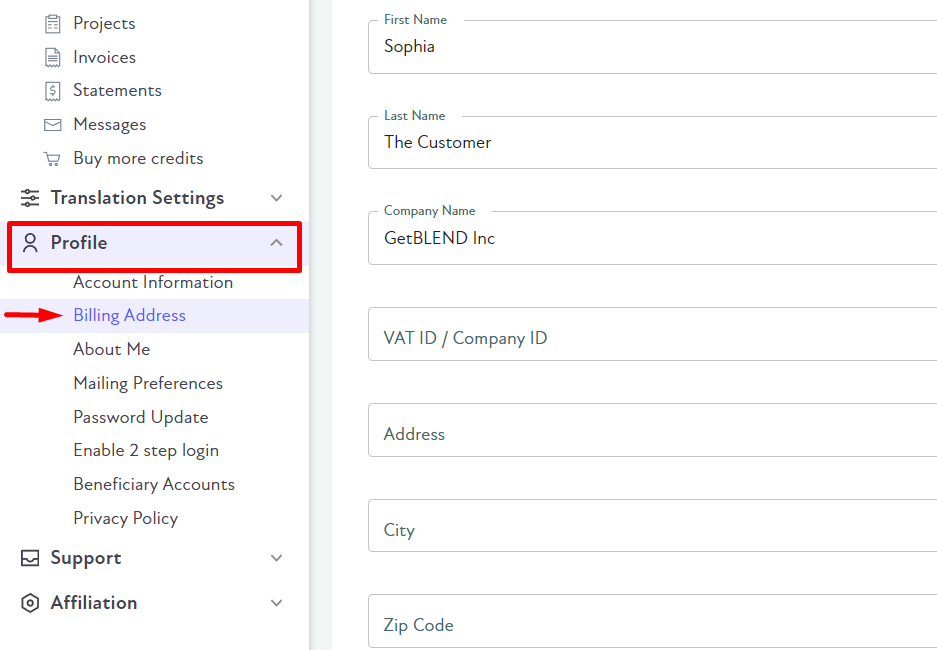 From this page, you can update all information including company name, address, VAT ID, etc. Any changes will also be reflected on your invoices/statements (past and future).
Alternatively, you can edit your billing information on the Order Summary page when submitting a new project via the project Wizard.