There is no service fee at BLEND! The only limitation we impose is the minimum purchase amount of $(USD)20.
If your purchase amount is less than the minimum, it will be rounded to $20, and the difference will be added to your BLEND account as credits for you to open new projects at any time.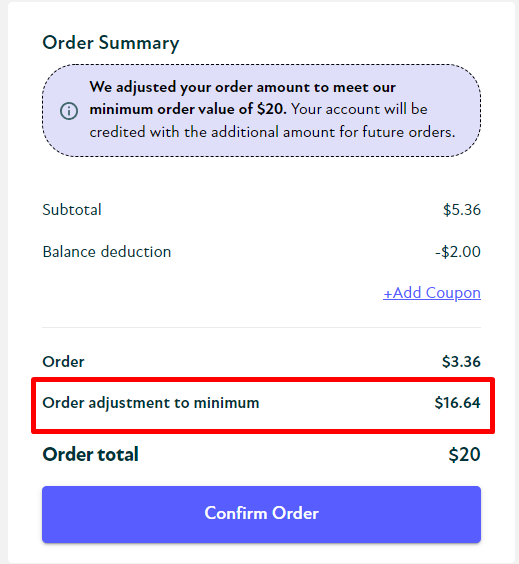 The minimum purchase is only applied to orders that require new payment processing. If you already have sufficient credits on your account, they will be automatically deducted to pay for the order. There is also no limit on your project's volume.
Note:
The minimum purchase amount can vary slightly due to your currency and current exchange rate.

The order amount doesn't include Israeli VAT.