If the language pair you're looking for in the Translation Wizard is grayed out, then it's currently not supported. We're constantly adding new languages so check back soon.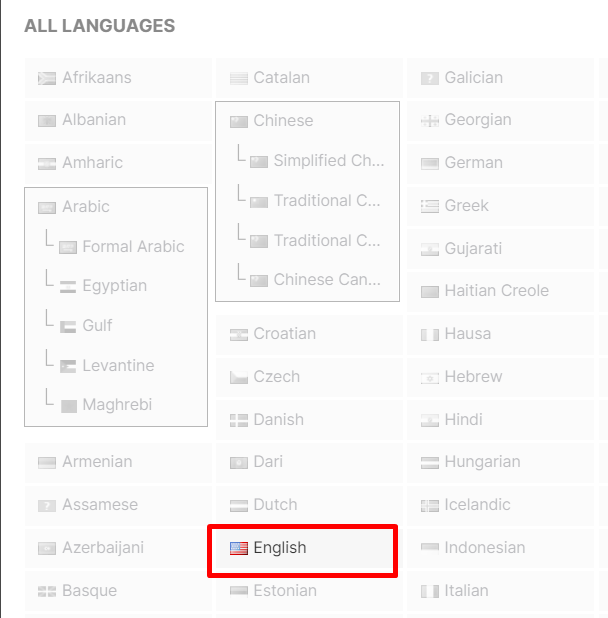 In the meantime, we can offer you the "via English" option. This option costs more because it involves two consecutive translation projects (SOURCE language to English then English to TARGET language).
For example, Swedish to Hebrew would be submitted as a Swedish to English project, then a second project for English to Hebrew.
Note: If you have a large project (125k+ words/$10k+), please contact us and we will find the best solution for you.