You can view all your projects from the Dashboard -> My Projects tab or using this link.
This page will show projects from the last 6 months by default. You can filter the projects by time [1], language pairs [2], tags [3], and status [4]: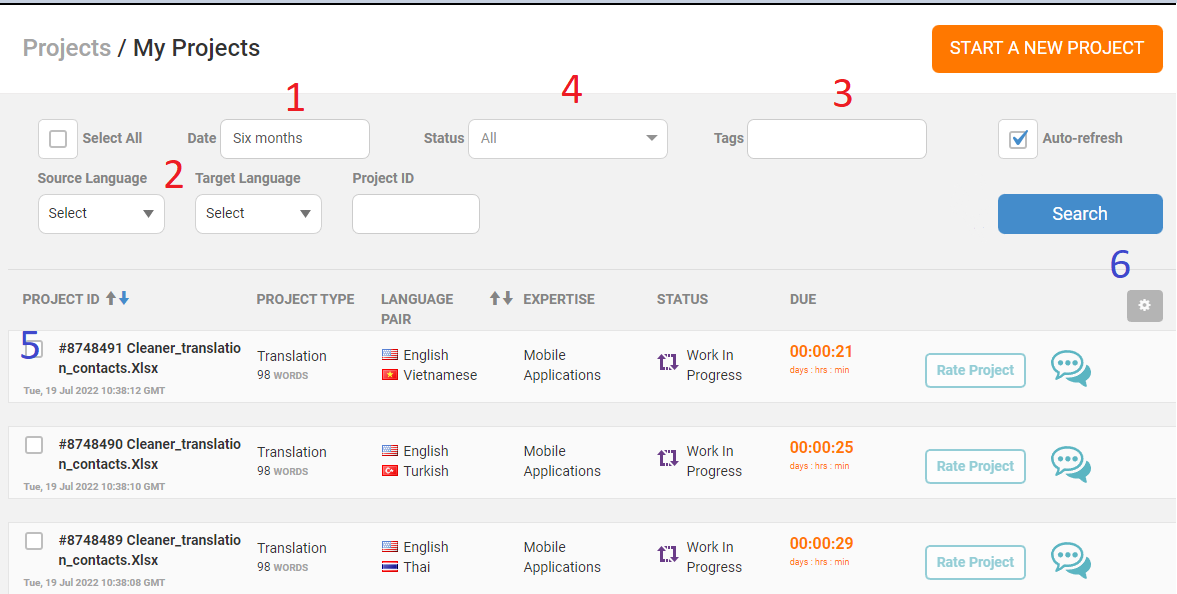 You can also download project files by selecting one or more projects [5] and clicking the gear icon [6].
Note: Project files will be downloaded to a zipped folder.