The My Projects page allows you to conveniently manage and track all your projects in one place. You can access this page by navigating to the side panel and selecting the My Projects tab or by using this direct link:

Viewing Projects
By default, the My Projects page displays projects from the last 6 months. You can change the time frame by editing the "From" and "To" fields.

Grouping and Master Projects
We have added a grouping feature that allows you to view all your projects from one batch as a single master project:

Click on the icon ⚪ with a batch number to expand the master project to see all its details: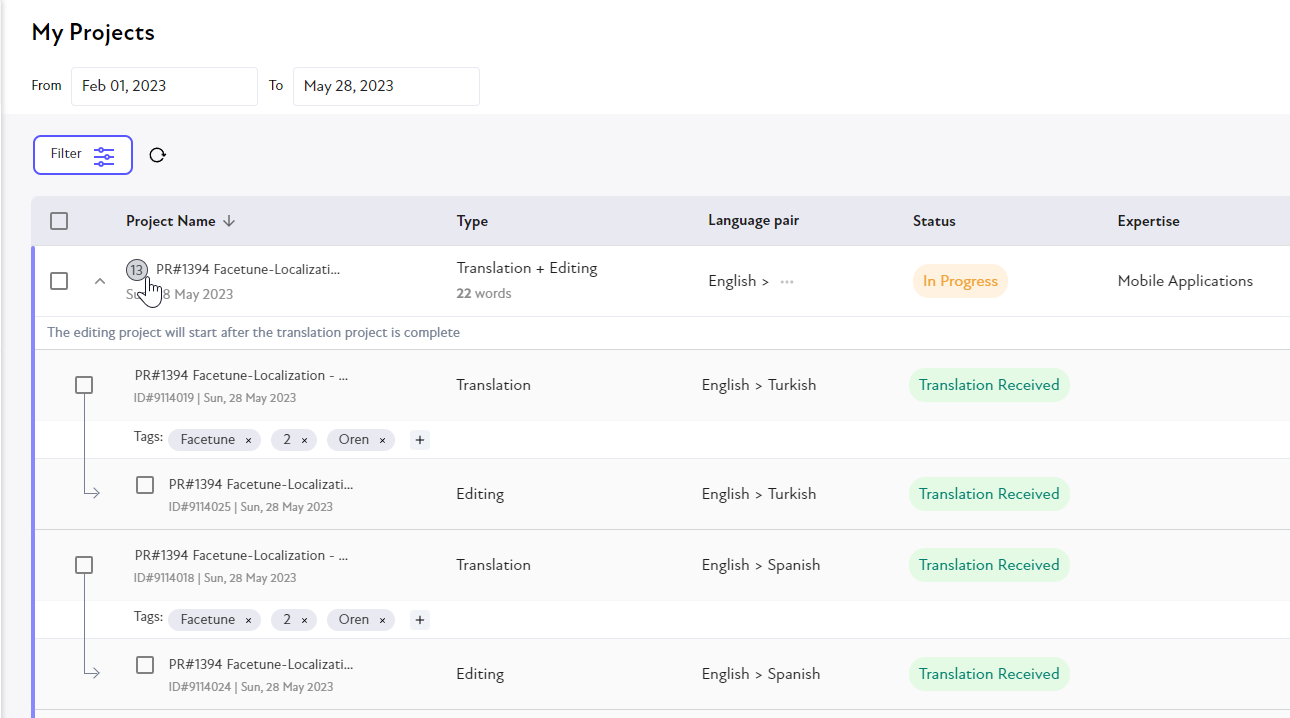 This improvement enhances project management and enables you to download or mark all projects from one purchase with a specific tag. To download project files, simply select one or more projects and click on the download icon: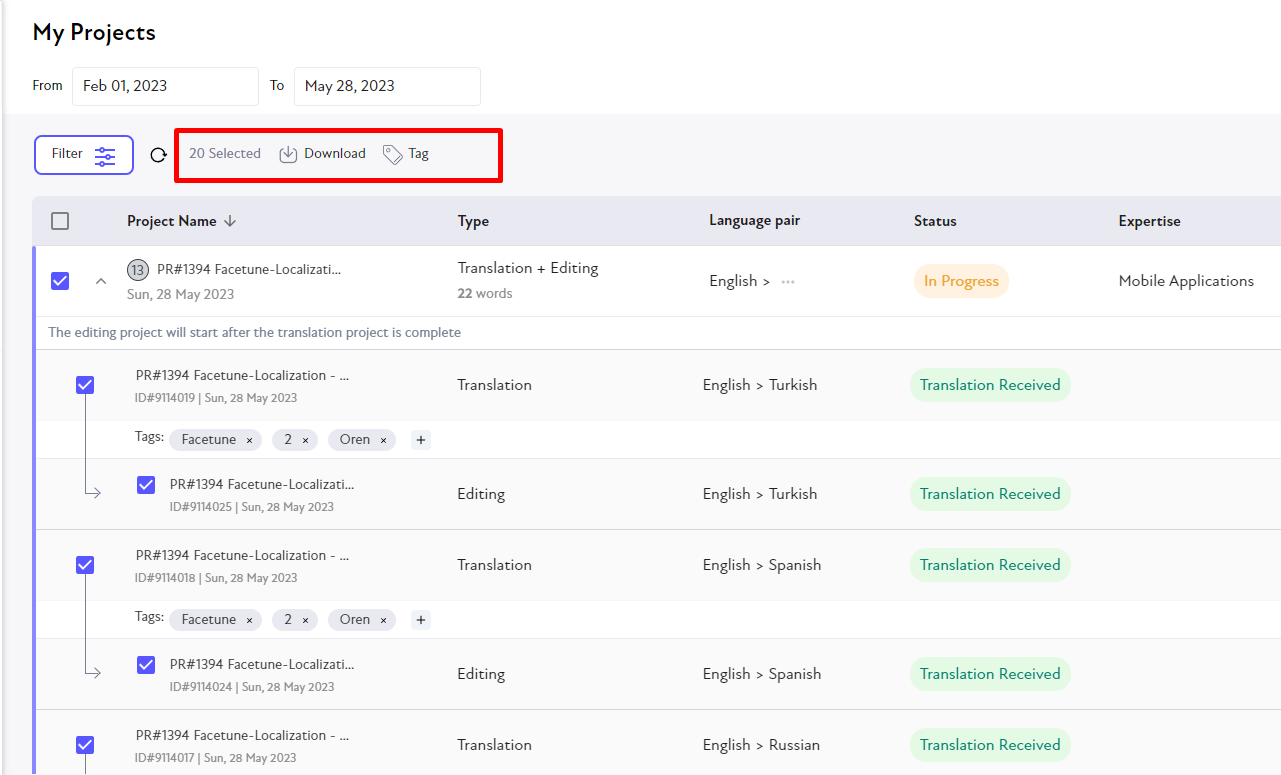 The project files will be downloaded to a zipped folder for your convenience.
Renaming Projects
You have the option to rename your projects according to your preference. By default, the project name will still be based on the name of the source file: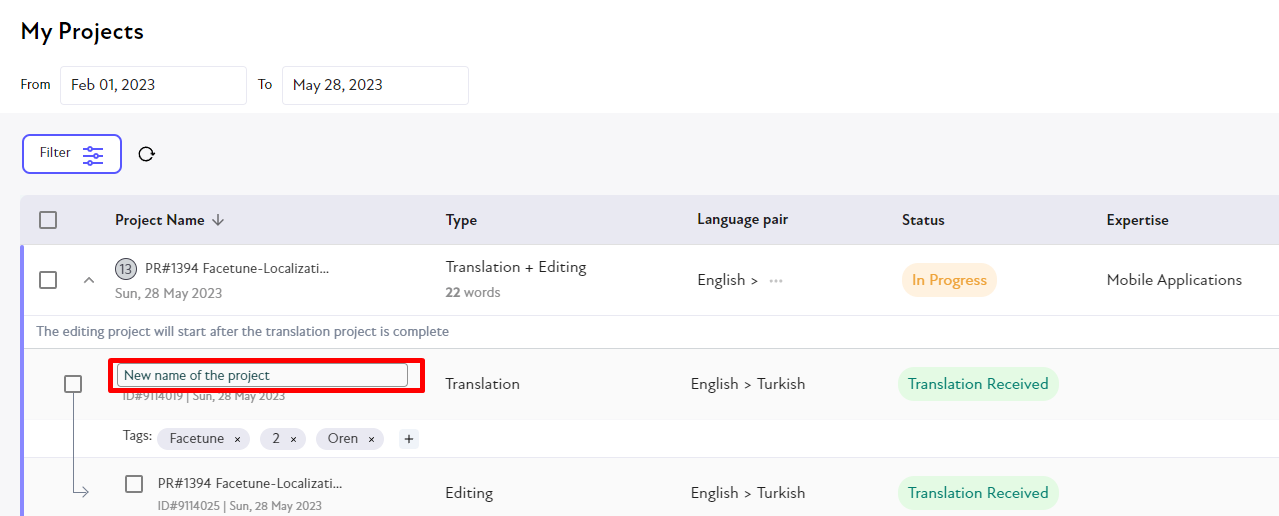 Expanded Language List
To easily identify the languages associated with your projects, simply hover over the project, and a list of languages will be displayed:

Multiple Steps and Status
If a project consists of multiple steps, such as a Combo, you will see a message explaining the nature of the project. The subsequent steps will be shown as "Not started":



Once the Editing step becomes available, it will appear with a relevant project name, number, and status.
Rating and Discussion
You can rate your projects directly from the My Projects page:

If you wish to engage in discussion with a translator of your project, you can click the chat icon, which will automatically scroll to the discussion board section on the project page.
Filters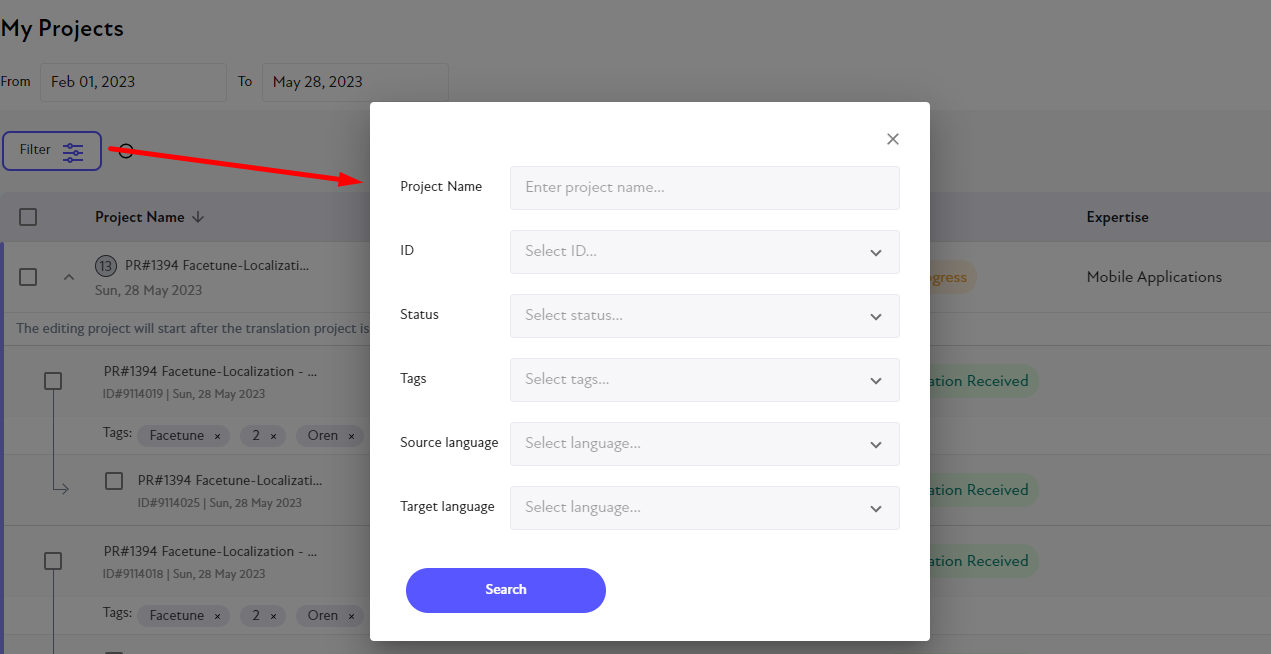 All project filters are conveniently located in one place, allowing for easy project filtering by project name, language pairs, tags, and status.