Payments made by bank transfer are managed by Payoneer global bank transfer service.
NOTE: you can't use the BLEND Mastercard and Payoneer bank transfer simultaneously.
To select bank transfer as your payment option:
Go to the My Balance tab on your

Dashboard.

Click on the credit card as shown below: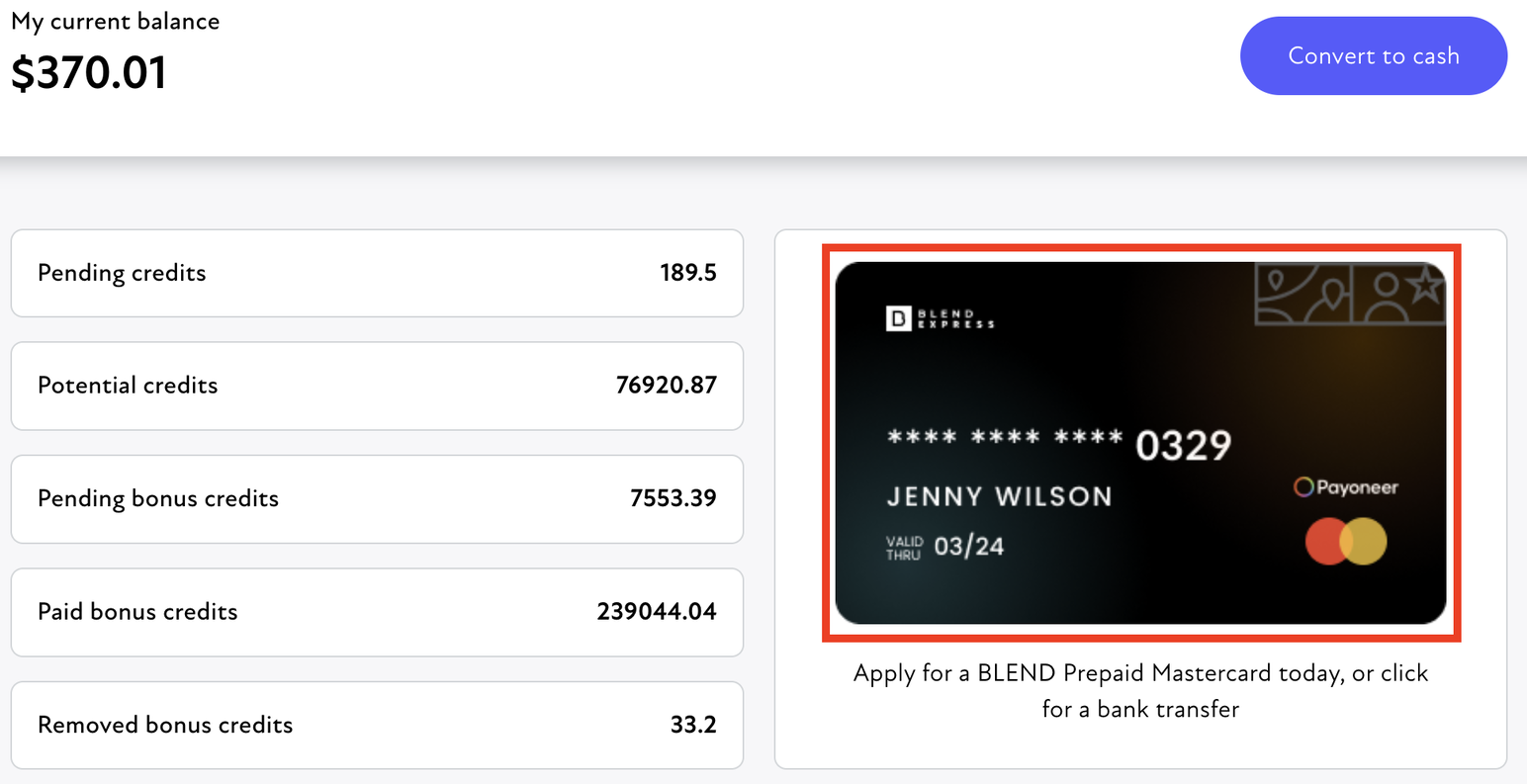 3. Select Bank Transfers as the payment option or "Sign in" if you already have a Payoneer account.
Note: If signing in, your Payoneer ID will be linked automatically to your BLEND account.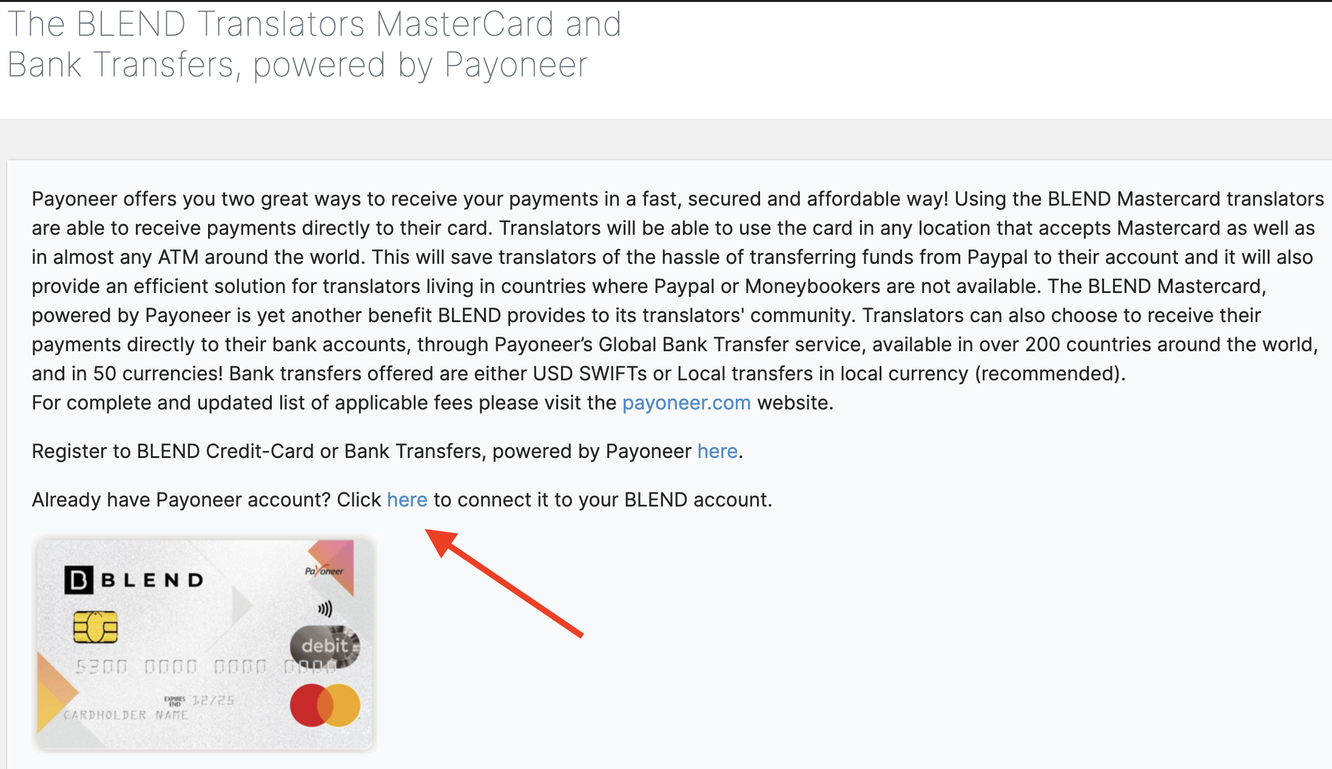 4. You'll be redirected to Payoneer's site and asked to create an account by filling in your personal details (name, date of birth, email, phone #, address, bank info, etc.).
5. Once Payoneer approves your account, you'll receive a confirmation email.
6. Done! You can now have funds deposited directly into your bank account in your local currency.
NOTE: the Payoneer bank transfer service is not available in all countries. See a list of available countries here. Foreign exchange conversion rates are determined at the time of transfer, using rates of up to 3% above the official mid-market rates.
Funds are generally available in your bank account within 1-3 business days for local bank transfers and 1-7 business days for wire transfers.