The invoice will be created automatically once you click "Convert" credits: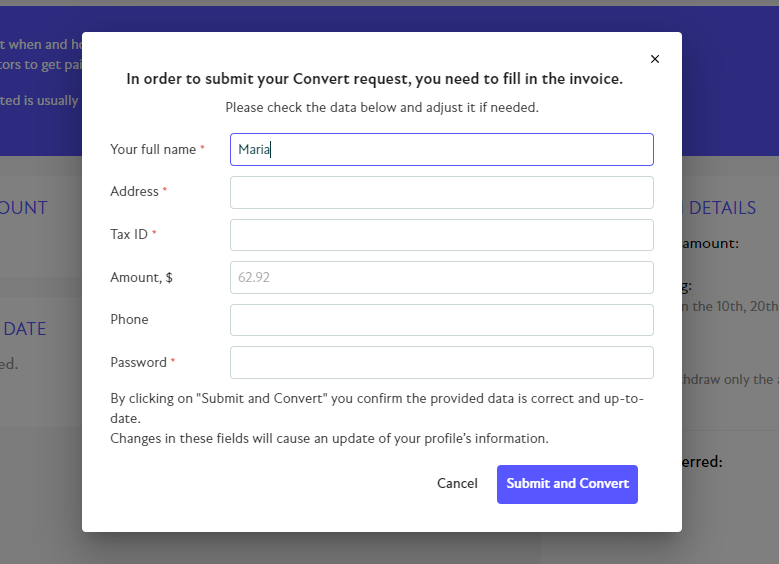 The data will be pre-filled from your profile information and if there is no needed information you would be required to fill it in. For the next iterations, you would only need to confirm it every time you submit a convert request:
Your full name.

Your address.

Either Tax ID or national ID number.

Amount is filled automatically and equals the amount of your convert request.

Phone number.
Password.
Additional information you might need based on your local regulations:
Country tax: You don't need to include country taxes on the invoice as these are not charged by BLEND. Taxes are charged by government authorities. For more information regarding taxes, please contact your local tax representatives.
BLEND address: BLEND is not an EU/US entity. Our address is:
GETBLEND Ltd.
23 New Industrial Road #04-08
Solstice Business Center
Singapore 536209
BLEND corporate number is 1803933.