All payments made by credit card or PayPal have official invoices that can be downloaded or printed.
Go to your Control panel - Invoice tab or simply use this link:

To view the full invoice, click "View":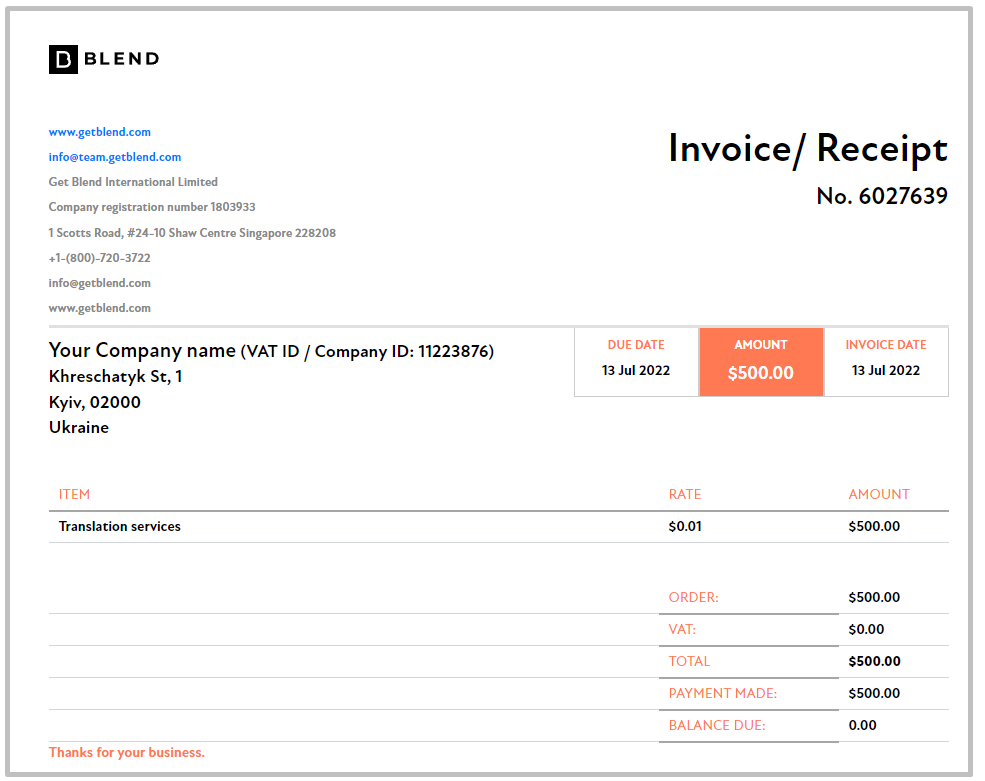 Invoices can include invoice number, company name, VAT ID, and contact address.
You can modify the information stated in your invoices on your Profile > Billing address tab: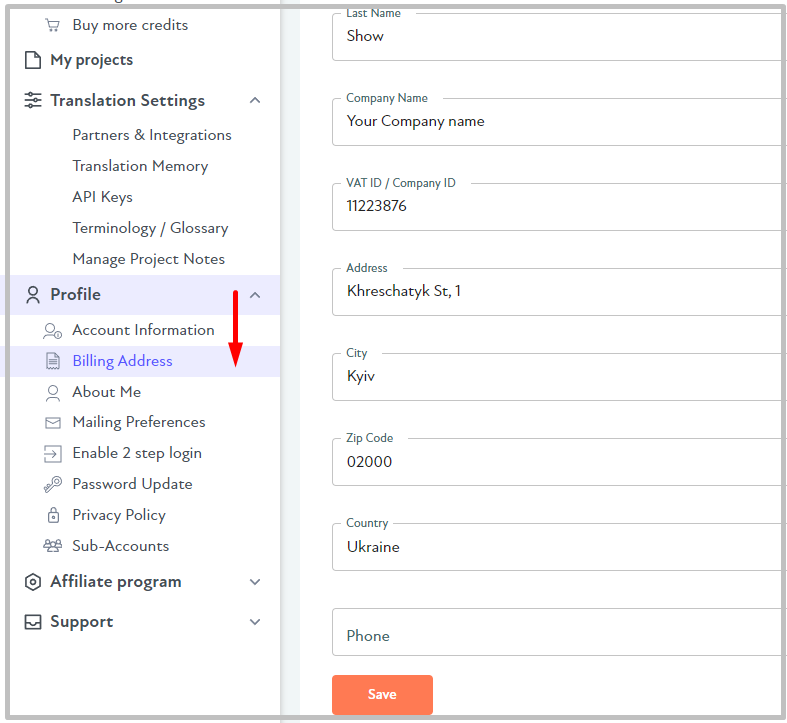 Once you change it, all your previous and future invoices will be updated accordingly.
Note: invoices are issued per purchase. If you need detailed information like project ID, price per project, etc., visit your Statement page.
Israeli clients receive statements by email after each purchase. If you haven't received the invoice, please check your spam folder or email us and we will gladly assist.