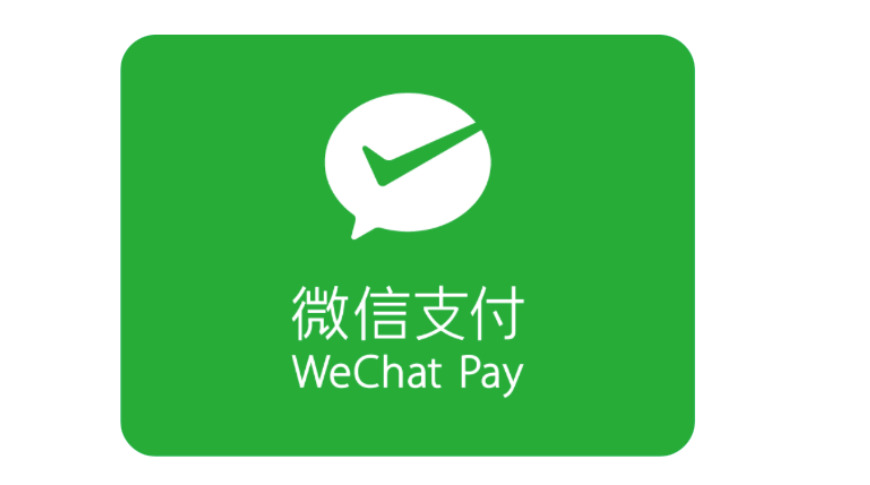 If you are a China-based client, you can complete your payment on BLEND via WeChat Pay!
On your order checkout:
Select WeChat Pay as your payment method and scan the QR code with your WeChat app: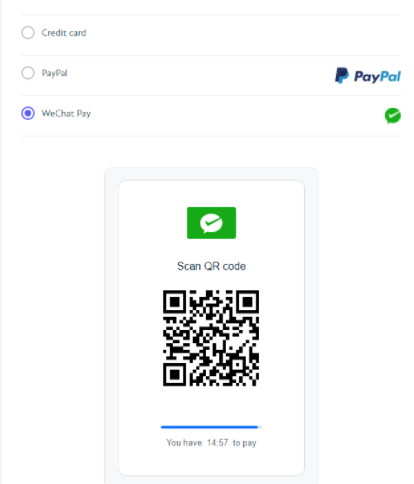 Note: the QR code has an expiration time and it should be reloaded after the time expires.
In WeChat app confirm the payment using your PIN/fingerprint or Face ID. We support payment in CNY, AUD, CAD, EUR, GBP, HKD, JPY, NZD, SGD, and USD.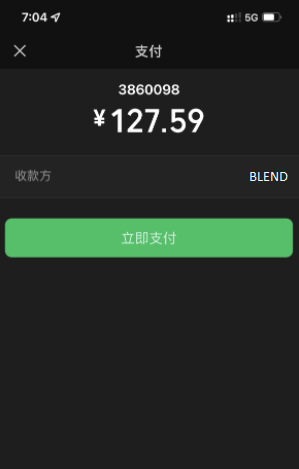 You will receive a payment confirmation message on both your WeChat app and BLEND site: