At BLEND, no fees are charged for processing the withdrawal on a recommended conversion date, NET+30 (the last day of the following month).
The recommended payment date is set by default on your convert tab: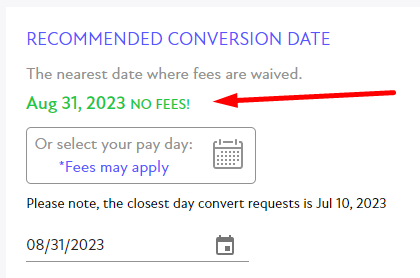 If you wish to convert the credits earlier than the suggested date, the Early Withdrawal Fee will be applied for the requests in the current month:

The early withdrawal fee is 2% of the payment amount

and is

specified on the "Convert to Cash" page.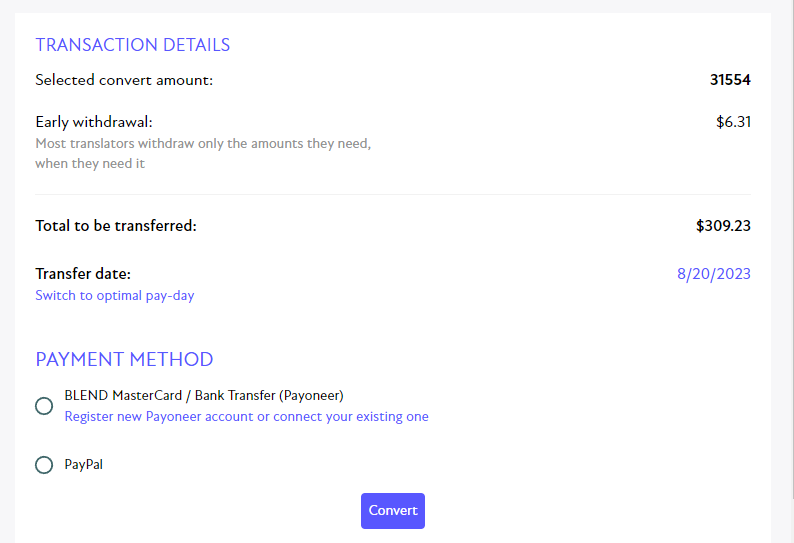 Important: depending on your payment provider, there may be additional commission on Payoneer/PayPal's side.
Payoneer:
Payoneer fees may depend on your Payoneer account configuration (card or direct bank transfer), location, account type, amount of funding sources, etc.
To learn more about your fees with Payoneer:
Log in to your Payoneer Online Account and scroll down any page to T&C and Fees tab: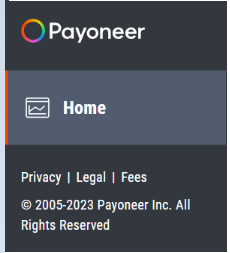 PayPal
To learn more about PayPal fees, simply click Fees at the bottom of any PayPal page. You can also click Legal at the bottom of any page and then select User Agreement for PayPal Services to view a list of all their fees.
To check fees to already received payment:
Click Activity near the top of the page (PayPal).
Find the transaction you want to check and click on it.