Account credit can be purchased in 2 ways:
Via the

Control Panel

-> Credit balance tab -> Buy more credits:
Or you can simply use this link.
The system can help you determine the amount of credit you need based on word count, language pair, and expertise. Otherwise, you can enter the amount you want ("recharge amount") and proceed to the payment page: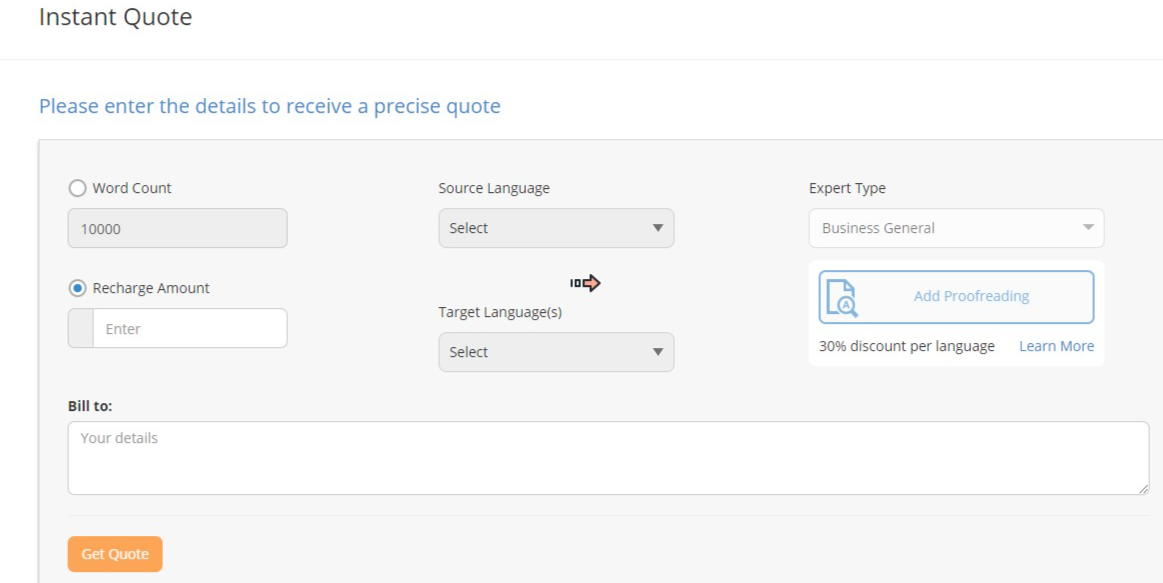 2. Via the Translation Wizard - > Load My Account:
Note: Purchasing bulk credits saves you the per transaction service fee!
Credits stay on your BLEND account and can be used to open new projects at any time.