BLEND is ISO certified, and we work only with professional translators.
You can request our Certificate of Accuracy for every project you order. This certificate attests that the translation was carried out by a professional native translator to the best of their ability. See the example here.
To request a Certificate of Accuracy: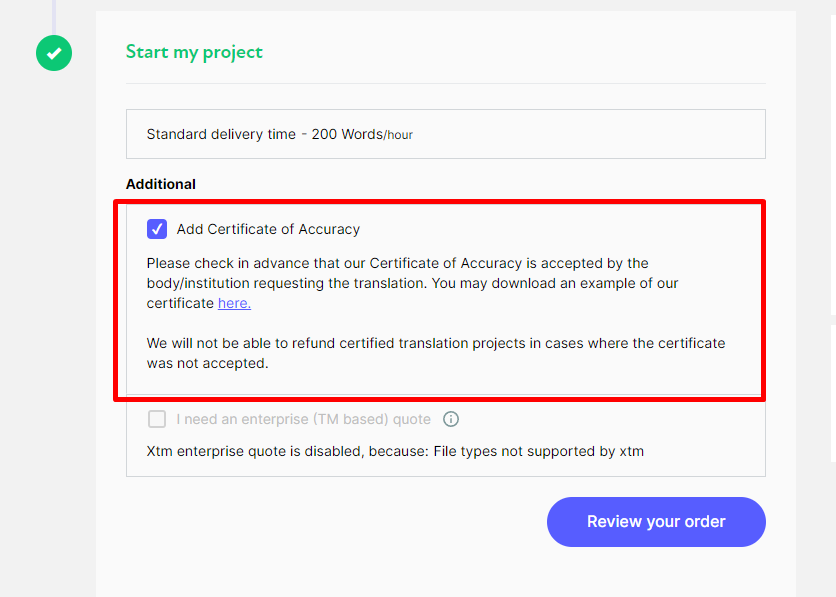 Or request a certificate directly from the project page:

The Certificate of Accuracy is an additional service and costs $(USD) 5.
Once the translation project is ready, you will receive the certificate automatically in your mailbox. Please be sure to check the Spam folder as well.