Automate your localization process using BLEND and Phrase TMS (formerly Memsource) integration!

With continuous translation, Phrase TMS can identify the new strings in your website, game, app, or other content, and send only those to BLEND for translation.
How does it work?
1. Make sure you have at least a "Team addition" pricing at Phrase TMS to share the content with a vendor and an active account with BLEND.
2. In Phrase TMS, go to Settings -> Vendors -> click "New":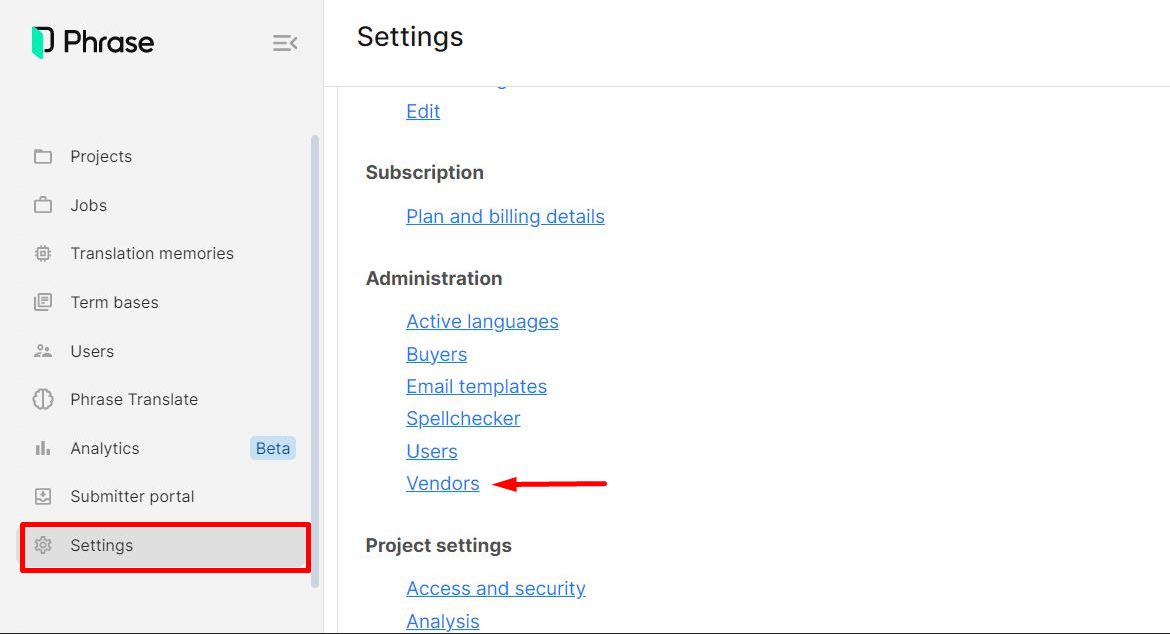 3. Enter the BLEND vendor token and mark the relevant workflow steps "Translation", click Save: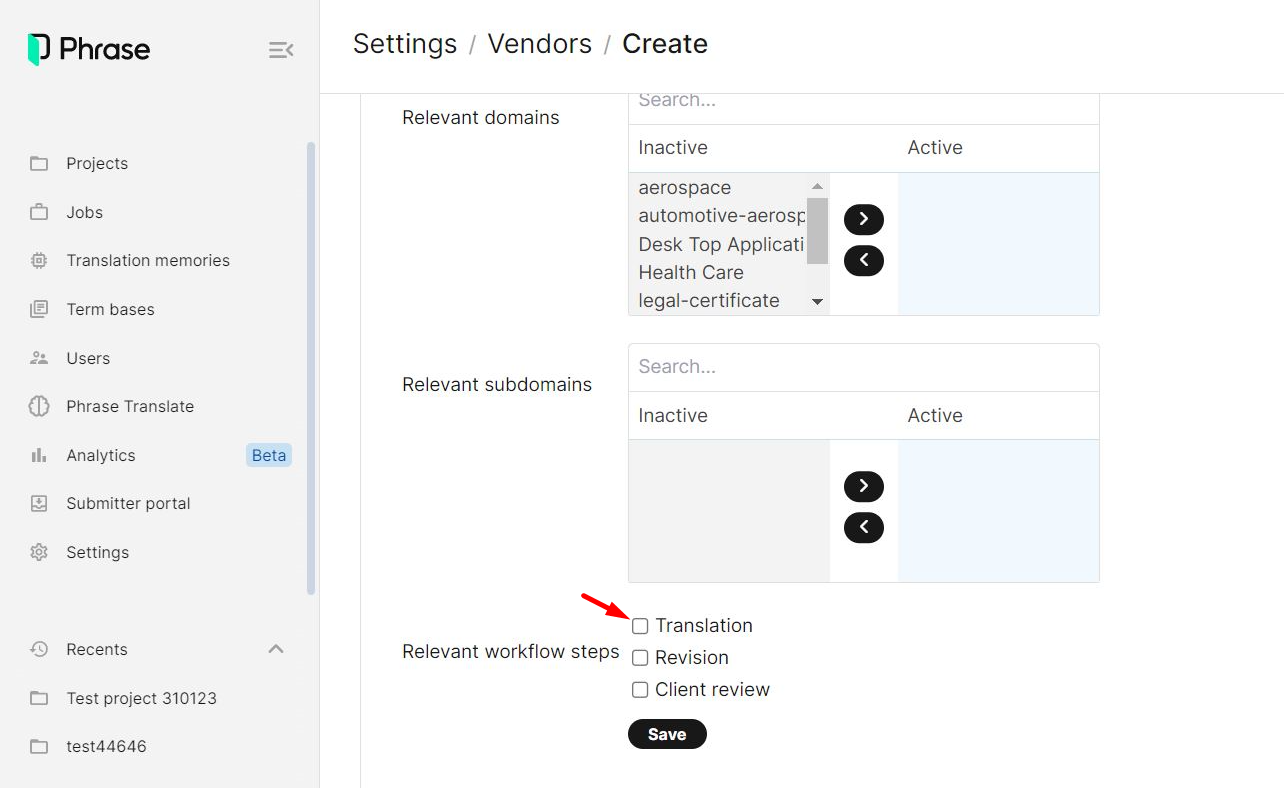 NOTE: contact us to receive the BLEND vendor token. Relevant domains (expertise) and available languages will be autoselected once you enter the vendor token.
How to submit a project?
After the connection is established, create a new Project in Phrase TMS.
NOTE: the project will be a container for your Jobs, while each Job is a translation task for BLEND.
1. Go to Projects -> add New:

2. Select source/target languages and the domain expertise for your future material: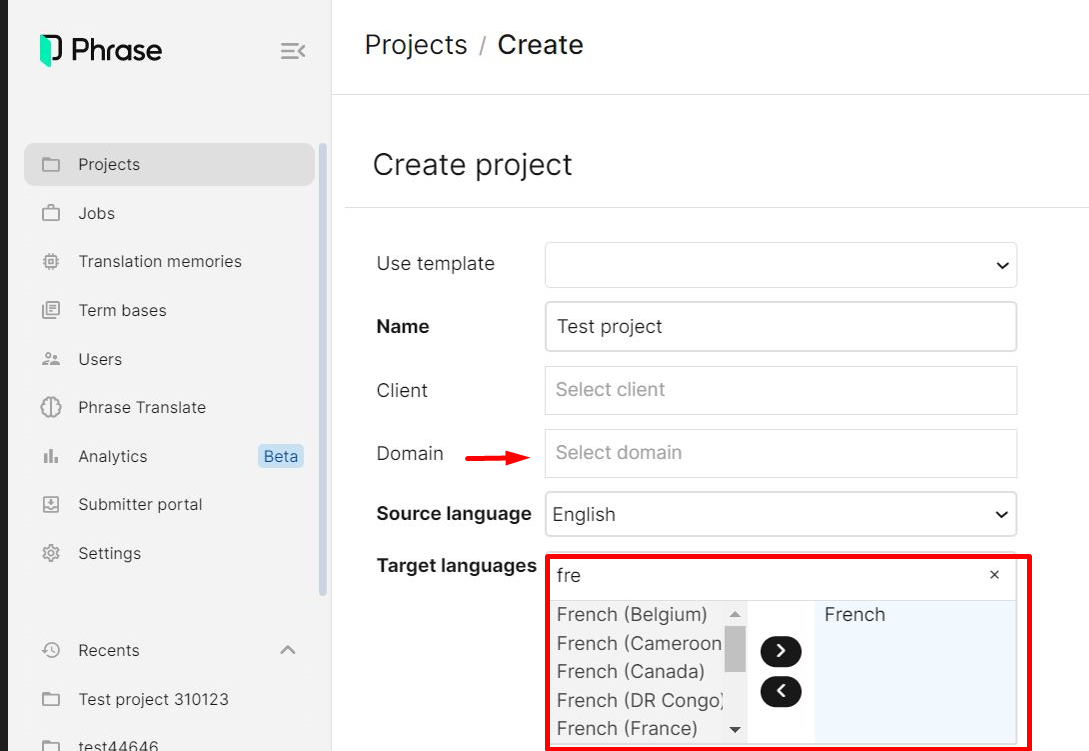 3. Now it's time to create a Job and upload files for translation: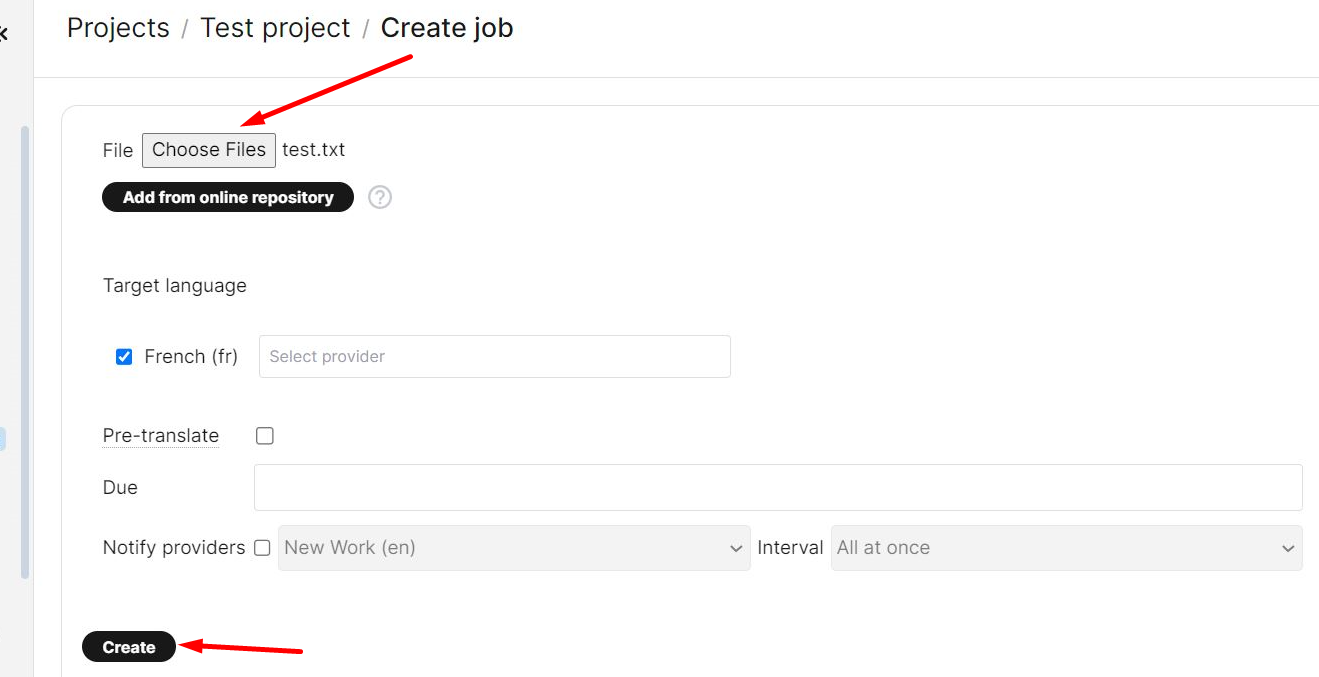 4. Choose which Jobs you want to translate and Share them with the vendor: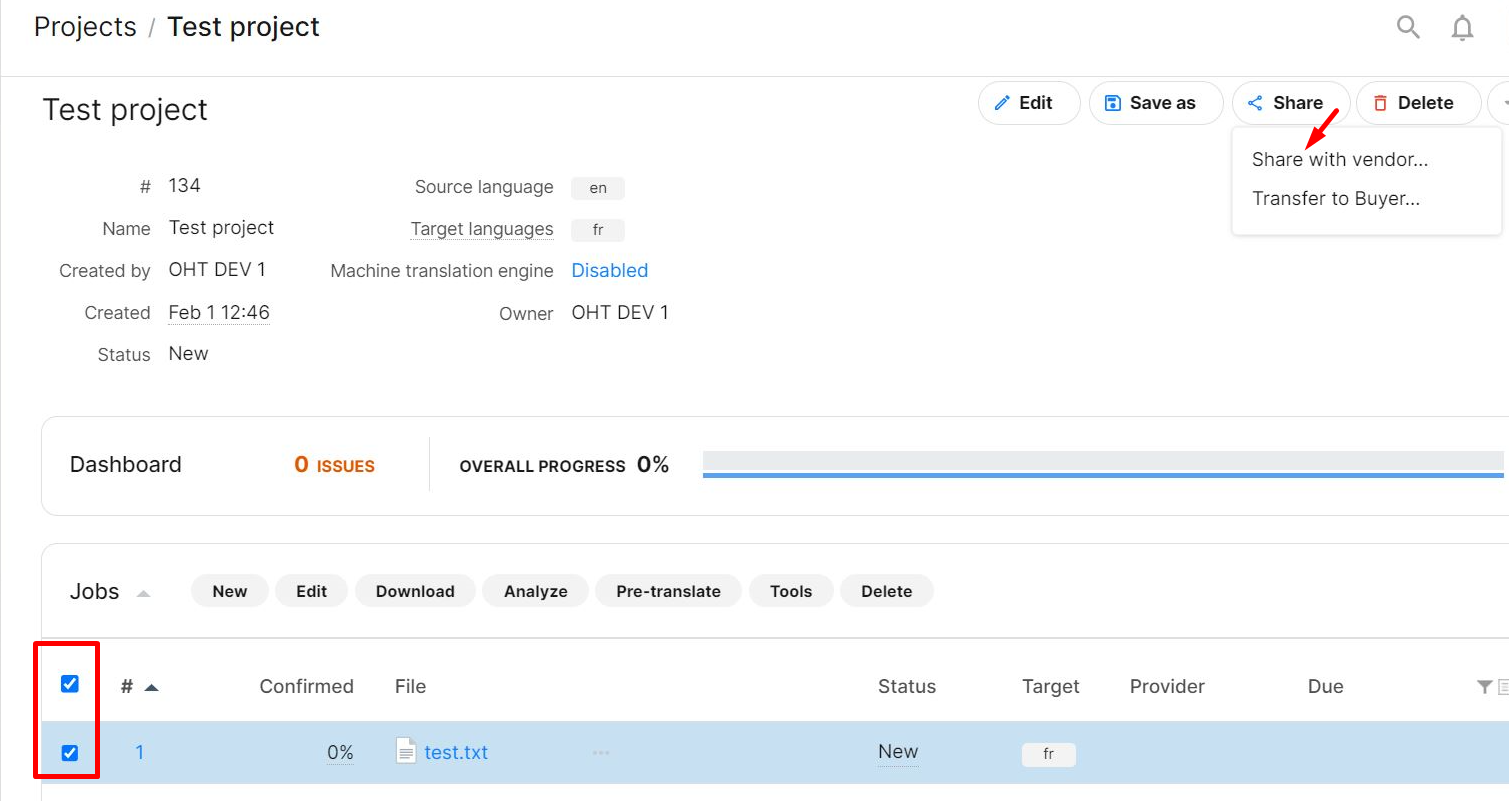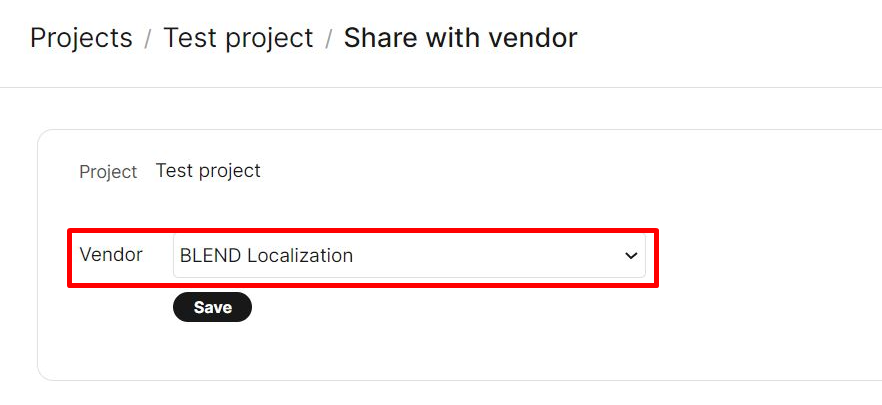 5. You can follow the project's process via your BLEND account or in the Phrase TMS directly.
This is what it looks like at BLEND: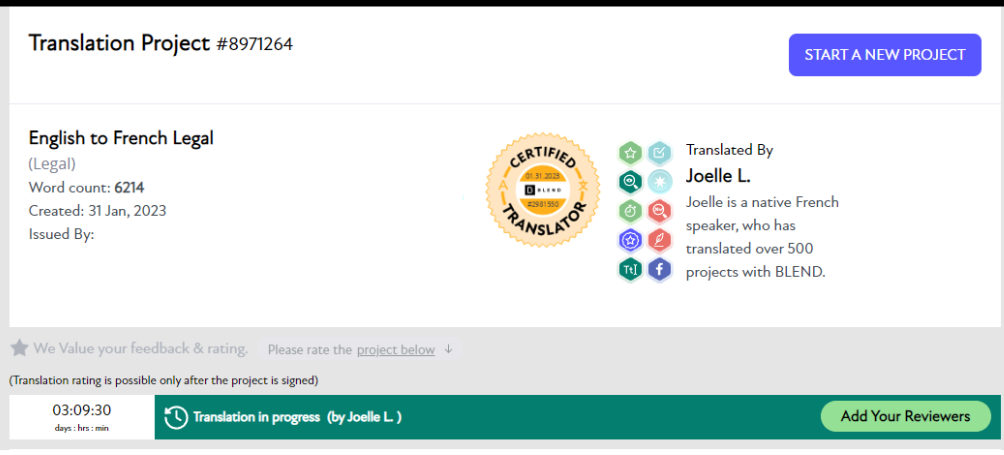 At Phrase TMS: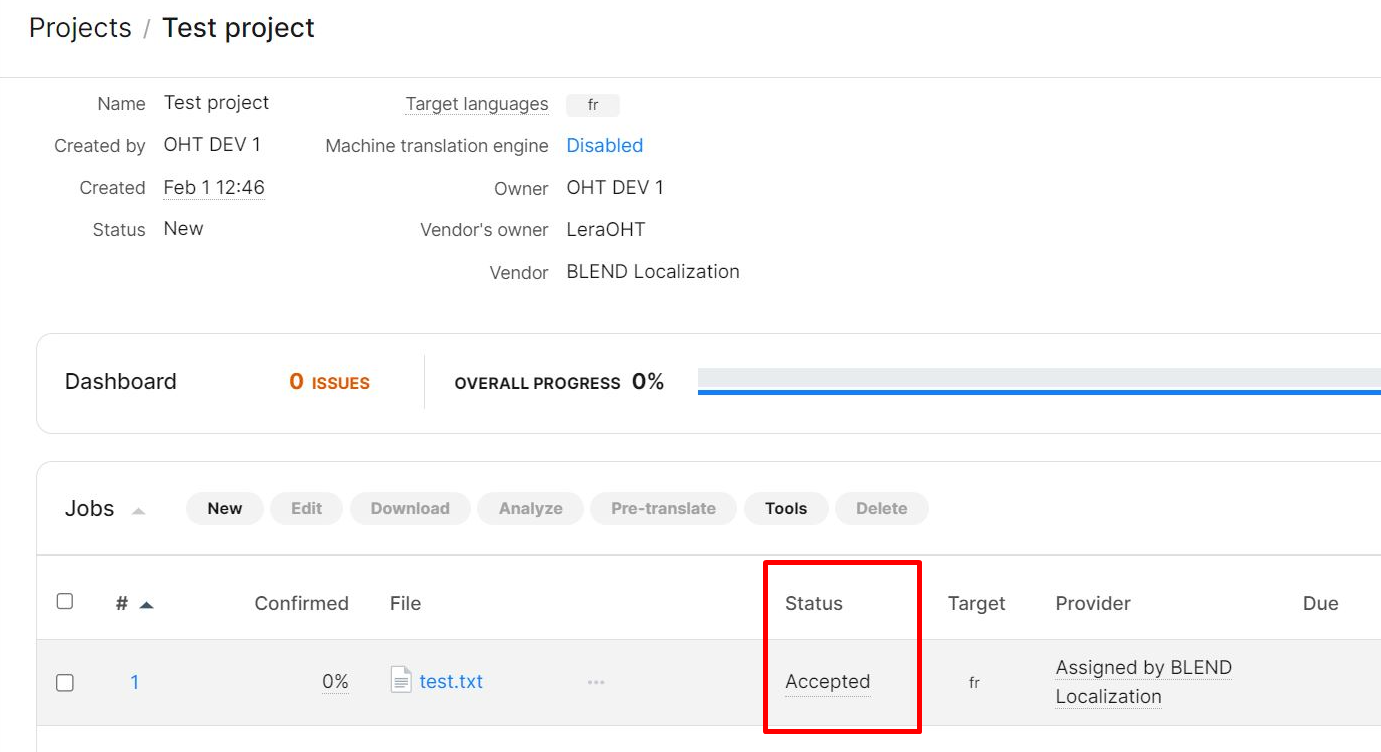 The Job will have the following status:
New - a translation project created at BLEND.
Emailed - professional translators were invited to collaborate on the project.
Accepted - a translation was started by a translator.
Completed - a translation was delivered and synced with Phrase TMS.
Book a demo with our dedicated project manager to discuss the flow and receive our BLEND vendor details!