XTM is a translation management system (TMS), a centralized platform to simplify the management and automation of translation and localization. With smooth BLEND integration, you can benefit from top-quality localization and increased productivity using your own translation memory.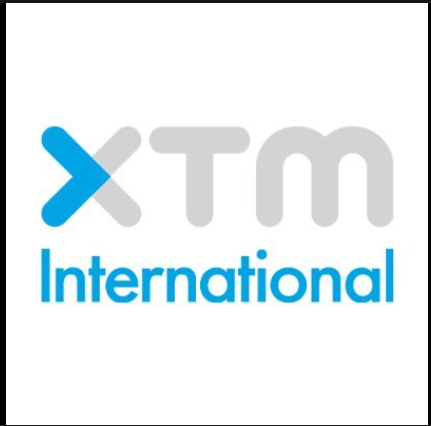 How does it work?
1. Create an account with BLEND and top up it with a sufficient balance to start the projects. You can even ask us for a free pilot project to test the integration. Contact us here to discuss a pilot.
2. In the XTM platform, go to the Configuration tab > Settings > System > Enable Subcontracting > and click "Save":
3. Go to the Users tab > LSPs > and click Add LSP:

4. Fill in the fields marked with a red asterisk and click the Save button: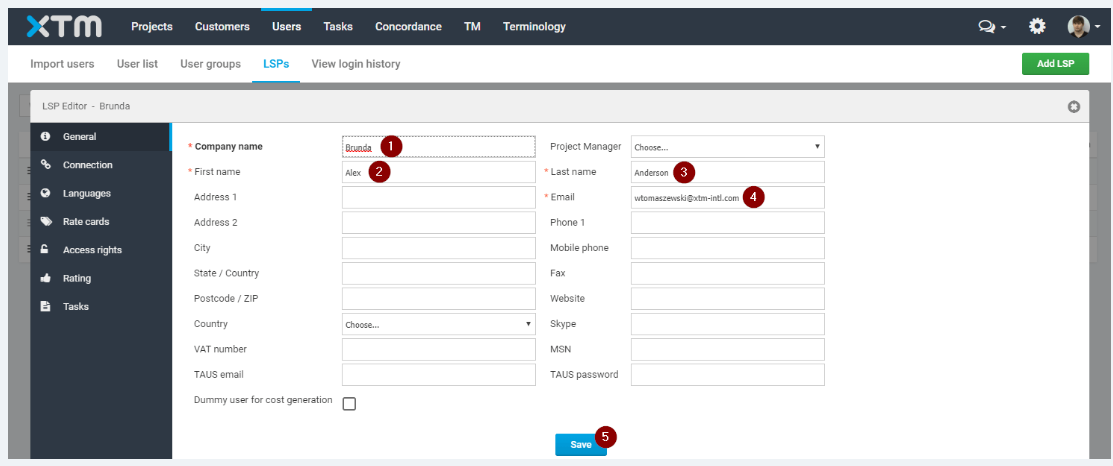 5. Fill in the section with the connection information about BLEND and click the Save button: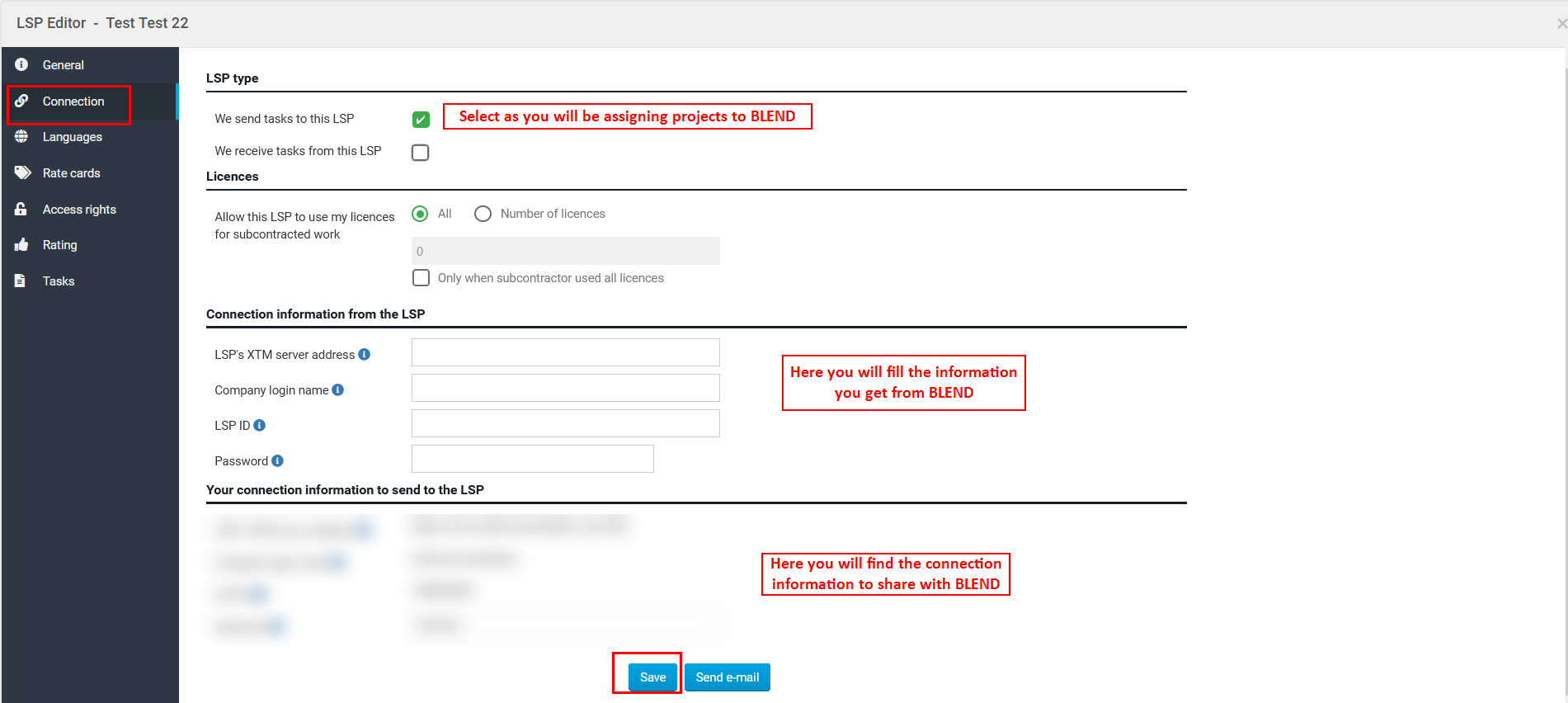 How to submit a project?
To create a translation project in XTM:
1. From the top menu, click on the Projects tab and then Add project:

2. On the page that opens, under the General information section, the Customer name is auto-populated. You can change a new name if you want and leave the remaining options blank.
3. Under the Translation section, select the Source language and Target languages. You can add more languages if you like and leave the other options unchanged. The project will be added to your XTM project list.
4. Select a project you want to translate with BLEND and click on the "Manage workflow":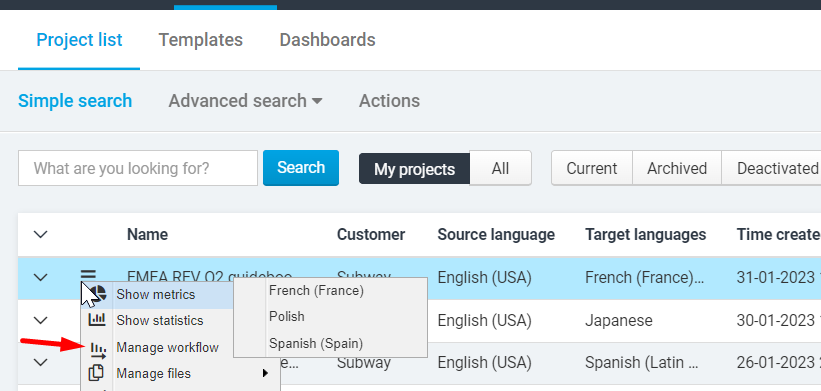 5. In the Workflow section assign BLEND to all the required steps in the workflow: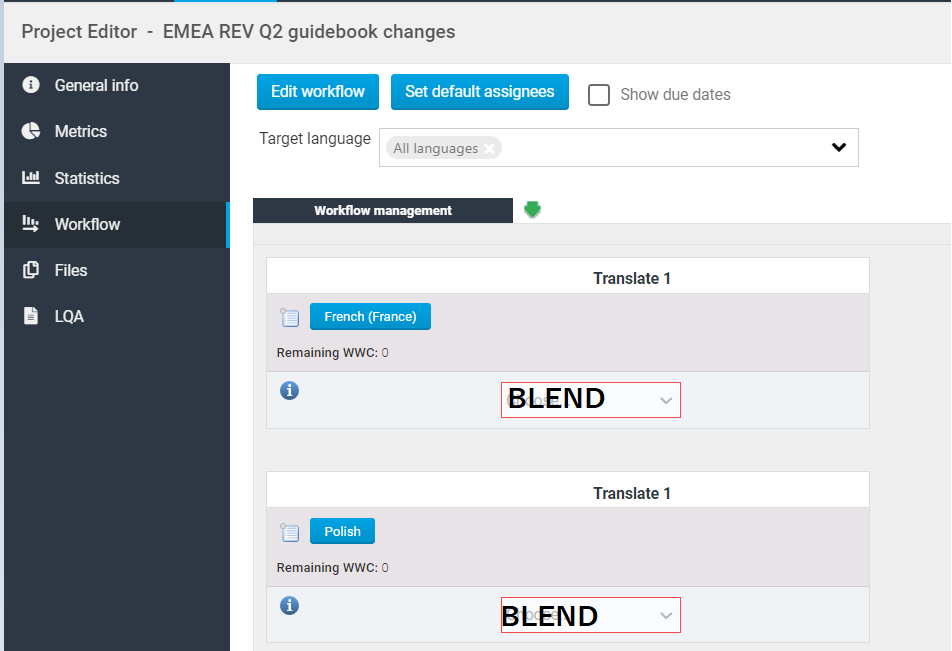 6. Once you click the Start button, the project will be created on the BLEND side. These project submission steps must be done on each new project
You can follow the project's process via your BLEND account or in the XTM directly.
This is what it looks like at BLEND: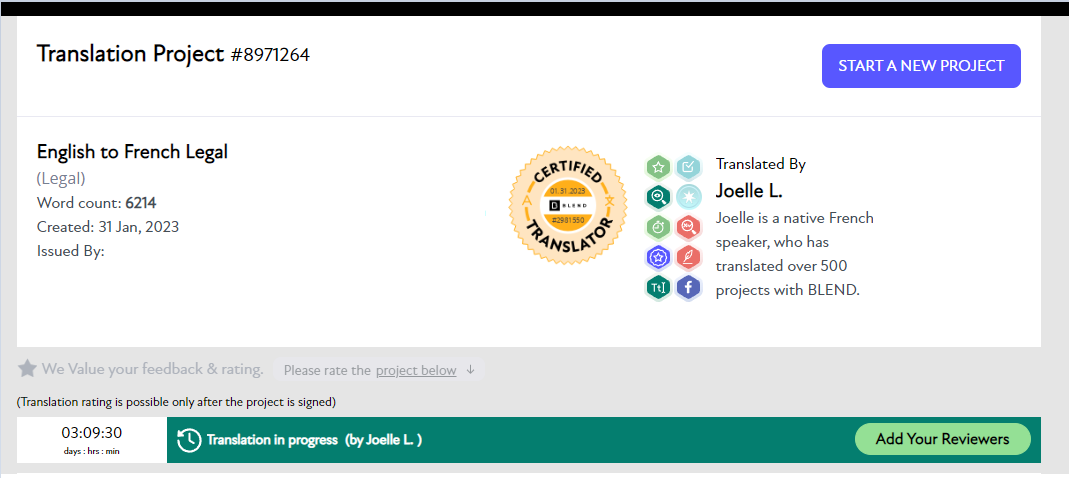 Once the project is ready on the BLEND side, the translation is synced automatically to your XTM system.
Book a demo with our dedicated project manager to discuss the flow and receive our BLEND vendor details!