Receive your personal API keys in just a few steps:
1) Sign in to your BLEND account or register as a new user.
2) Get your production API keys here. You'll receive an email with a verification token. Be sure to check your spam folder.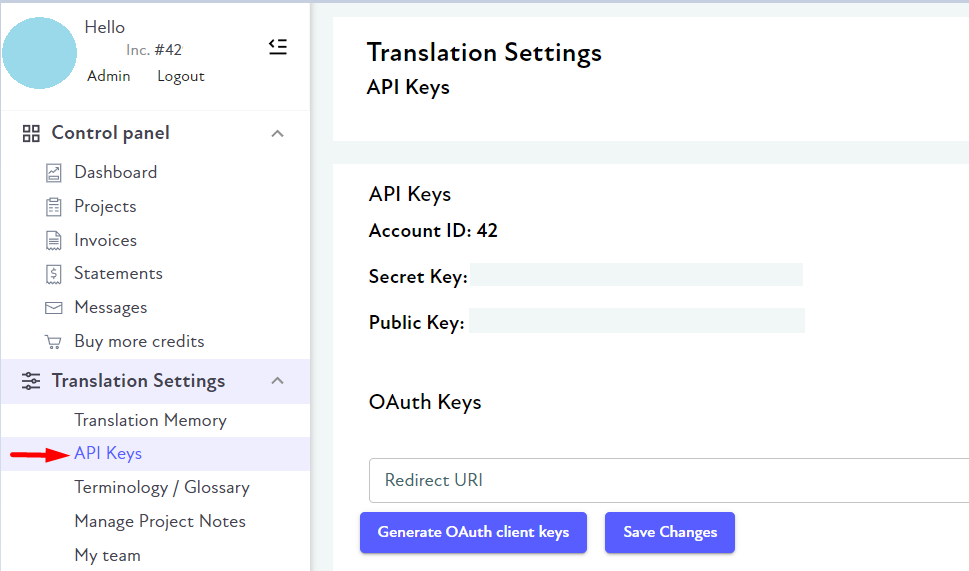 With API keys you can link your BLEND profile with external translation plugins or use it as a direct API connection with your website.
The material you submit to BLEND using the API will be translated by professional human translators and the corresponding target files will be returned to your system automatically upon completion.
Remember to purchase credits for your account before sending any live translation requests.