WordPress websites can be connected directly with BLEND's professional translation service using the WPML plugin.
To start:
Create a WPML Multilingual CMS account

here

.

Select

BLEND

as the vendor under "Translation management" >"Translators" tab.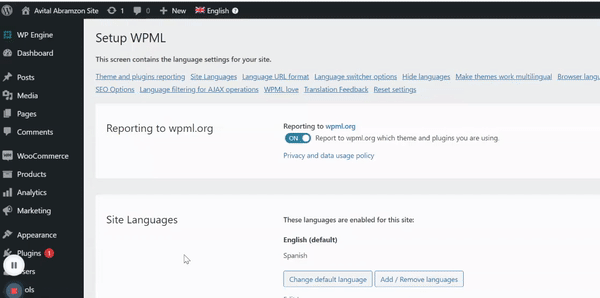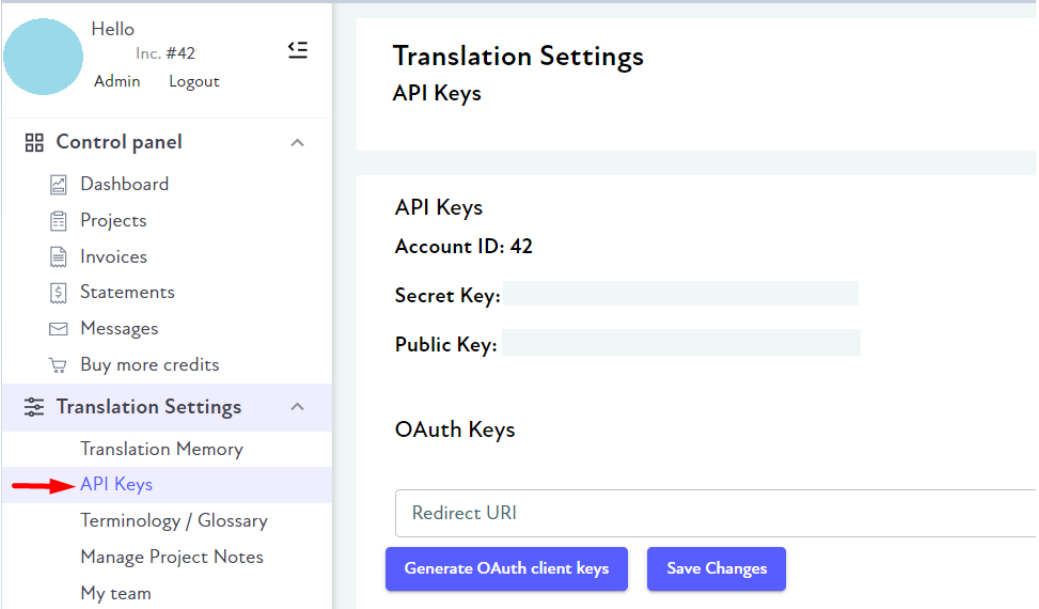 Enter the

API keys

in the WPML plugin.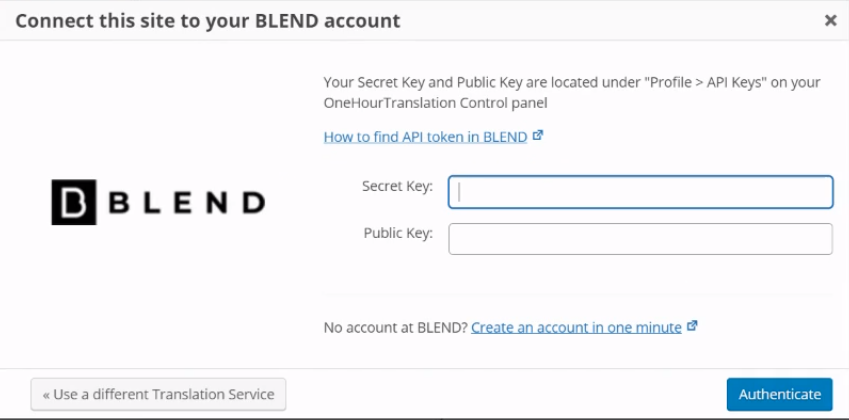 Once BLEND and WPML are connected, follow these steps to submit a project:
1. Go to WPML → Translation Management to select content for translation:

2. Confirm translation options and add the selected content to the translation basket:

Note: target languages for translation are determined by your website configuration. You can always add/edit languages in the Languages tab.
3. Scroll up to the Translation Basket tab to review the content to be translated. Create a batch name and enter a deadline:

4. Check the word count and make sure you have a sufficient amount of credits in your BLEND account before submitting a project. You can buy more here if needed. You only pay for the project itself. Refer to our pricing page for rates or contact success@team.getblend.com to receive a quote for your website.

5. Choose your "Translator -> BLEND" and the relevant expertise category if relevant: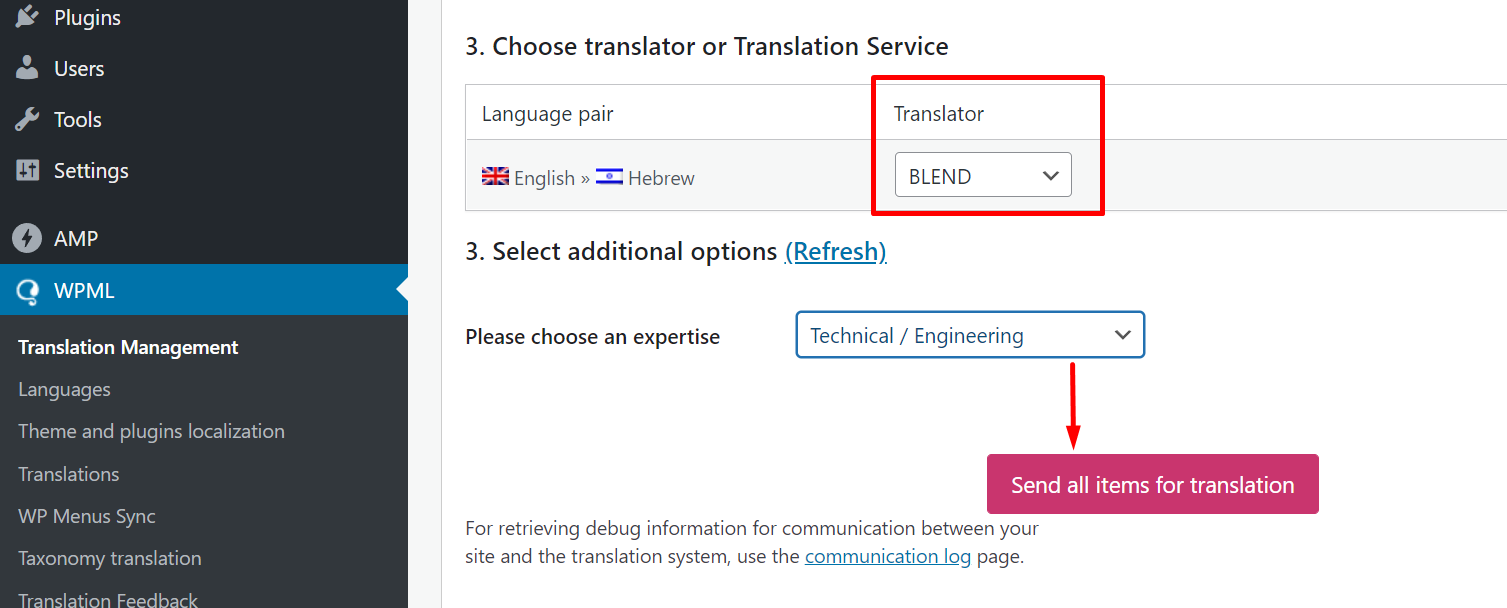 6. Click Send all items for translation.
Done! Your request will be sent to BLEND immediately and translation will begin shortly thereafter.
A few things to keep in mind:
You can check progress and communicate directly with your translators from your BLEND account (BLEND → Control Panel → My Projects).
Once a translation is finished, the target files will be sent to WordPress automatically. You can also manually fetch target files from your WordPress admin panel. To check your configuration, go to WPML → Settings, locate Translation Pickup mode and verify the selected option.

Canceling a translation project that has already been submitted can be done only from the BLEND platform.
We do not charge for API use or WPML integration. You only pay for the project itself.