BLEND Translation Provider is built for Drupal 7, 8, 9, and 10 versions and is a translator plugin for the TMGMT module.
To get started:
1) Sign in to your BLEND account or register as a new user. You'll need credits in your account before creating a translation project.
2) Install the TMGMT and BLEND Translator modules.
3) Link your BLEND account with the TMGMT module by going to Configuration > Translation Management translators > BLEND translator then click Edit.
You will see BLEND translator plugin settings and request for BLEND API keys. Once the API connection is established your website is ready for translation.
4) Choose the node to translate and click Request translations:

5) Review the word count, select the target language(s) and relevant expertise category.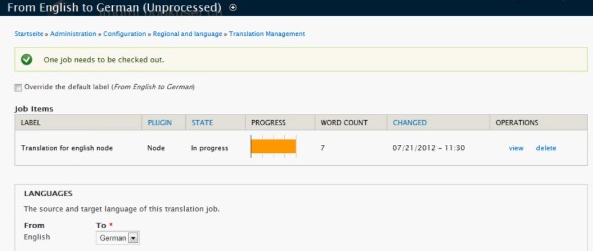 6) Click the Translator drop-down menu and select BLEND: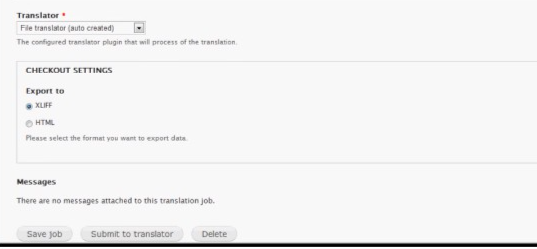 7) Click Submit to the translator.
Done! Your request will be sent to BLEND immediately and translation will begin shortly thereafter. You can check progress from Drupal in the Jobs tab and from your BLEND account (BLEND-> Control Panel -> My Projects).
Additional documentation provided by Drupal is here.