Most business-level, enterprise documents require a translator with domain expertise in order to provide a high-quality translation. The 'expert' translation service means a professional, native translator with experience working in the selected domain, will work on your project: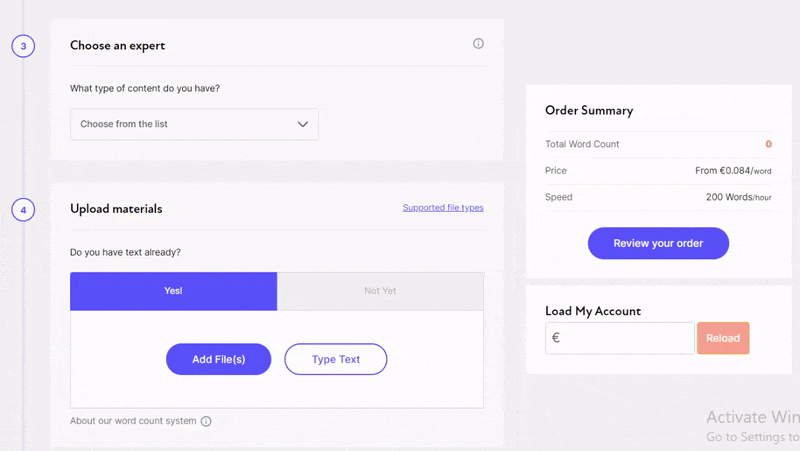 When opening a project using the
Wizard
, you'll see the following domain (expert) options:
General (basic, conversation level content)
Ad-Words / Banners
Certificates Translation (suitable for translation of IDs, birth and marriage certificates, etc)
Automotive/Aerospace
Resume
Finance
Forex / Crypto
Gaming / Video Games
Legal
Marketing / Consumer/ Media
Medical
Mobile Applications
Scientific / Academic
Technical / Engineering
Tourism
Training / Employee Handbook
If your file contains legal terms and phrases, for example, you would select 'legal' and an experienced, legal translator will work on your project. Selecting 'general' means any translator will work on your medical project and the quality will not be as good.
The rates vary by domain so please visit our pricing page for details. You can get an instant price quote using the Wizard.