BLEND-Lokalise integration allows creating customized tasks according to your specific needs and we will take care of the rest! You can play with Lokalise task settings and categorization as much as you need, and you can easily save them as templates for the quick and easy creation of new tasks in the future. No extra steps on your part are required to open and manage the projects on BLEND - you no longer need to worry about the delivery of your projects meeting your expectations.
How does it work?
1. Create a project in Lokalise: add files and languages and set a project type: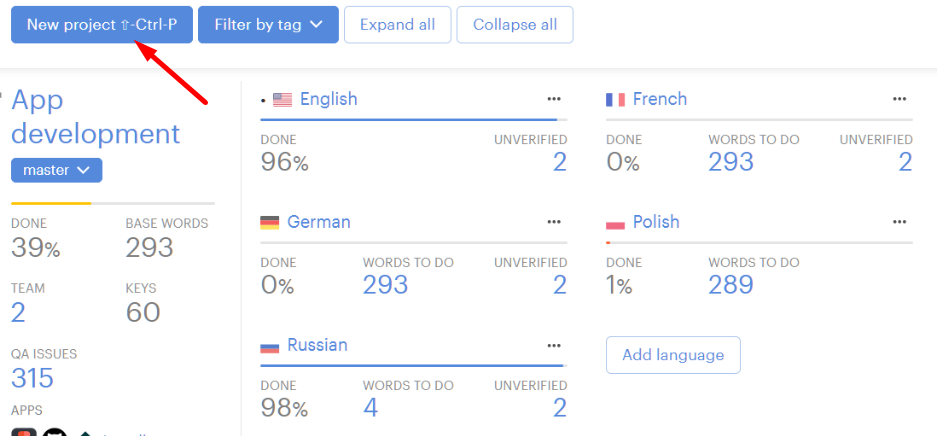 2. Invite lokalize@blendtalents.com as an Administrator to your project in Lokalise: go to the Contributors tab -> Add people or groups: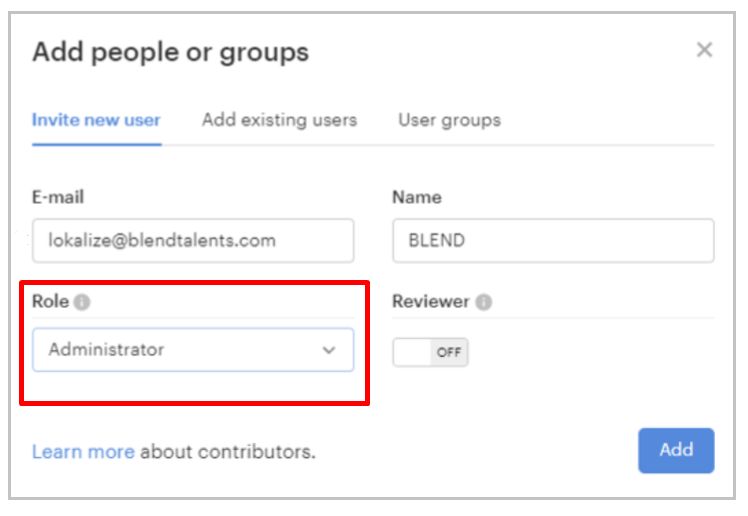 Note that your Lokalise subscription plan should have free seats for our linguists to participate:
2 seats - our Administrator and translator.
3 seats - our Administrator, translator, and reviewer (for Translation + Editing projects).
3. Our project manager will receive the invite, help you to create a BLEND account, and link it with the Lokalise platform.
4. Once BLEND and Lokalise accounts are connected, the project manager will create a pair of credentials for our linguists (translator + editor) and add them to your project's Contributors team.
After connecting your BLEND and Lokalise accounts, a task you create in Lokalise will be automatically opened as a Translation or Proofreading project on the BLEND's platform. Just remember to have a sufficient balance on your BLEND account:
Submitting a project
1. Go to the Tasks tab and click "Create a new task":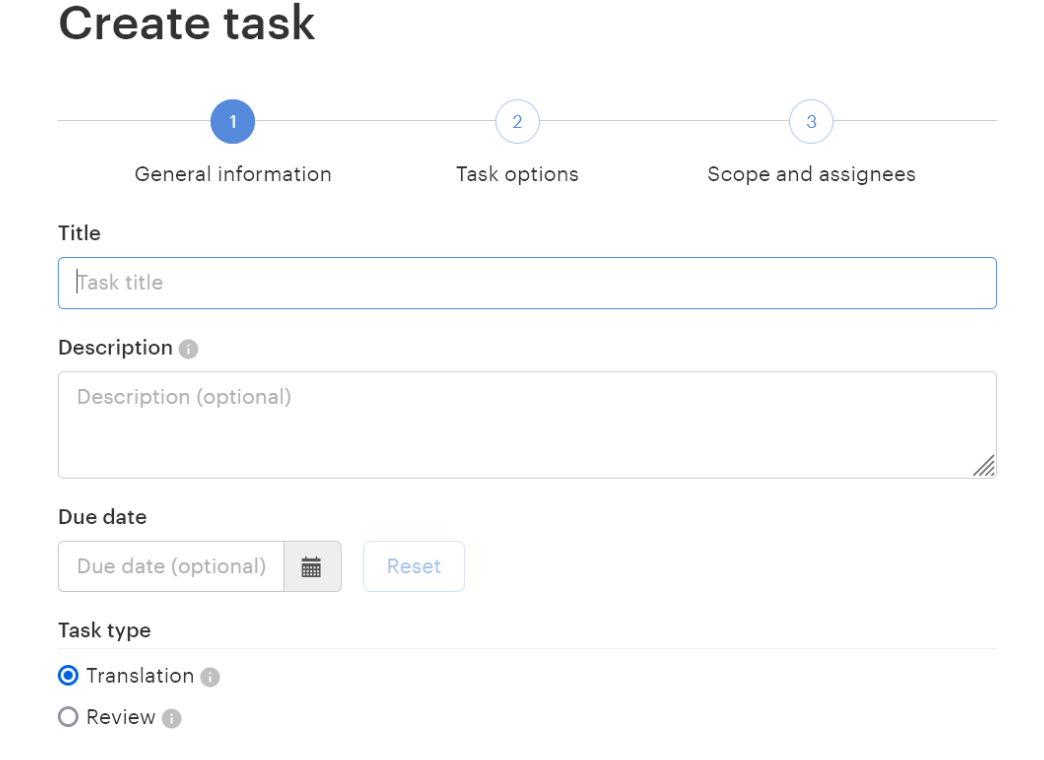 Translation task - translation project in BLEND.
Review - subsequent proofreading project in BLEND.
2. Fill in the task details and choose assignees tot perform the task. Lokalise platform will automatically add our linguists as contributors to the task: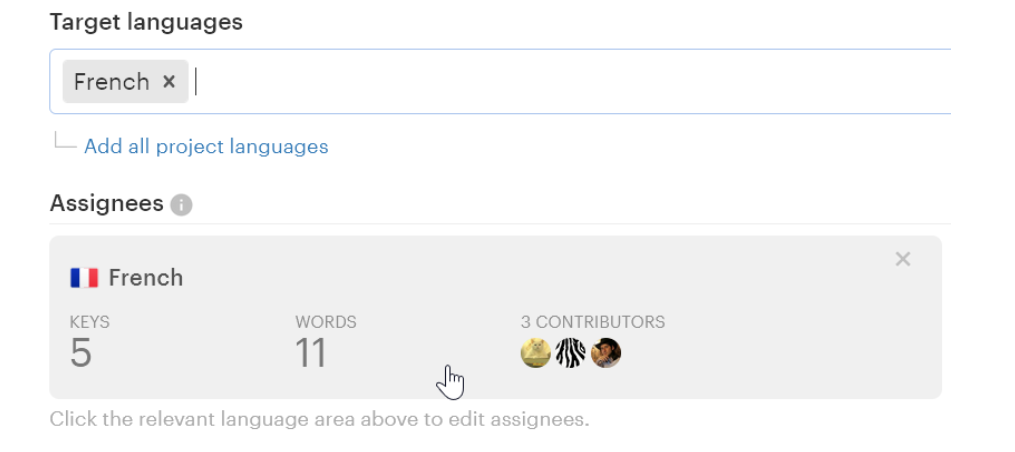 However, you can always modify the assignees by adding/deleting specific contributors from the task.
3. Once you click "Create the task" a translation project is automatically opened on the BLEND platform and our linguists will be notified about a new task assigned to them: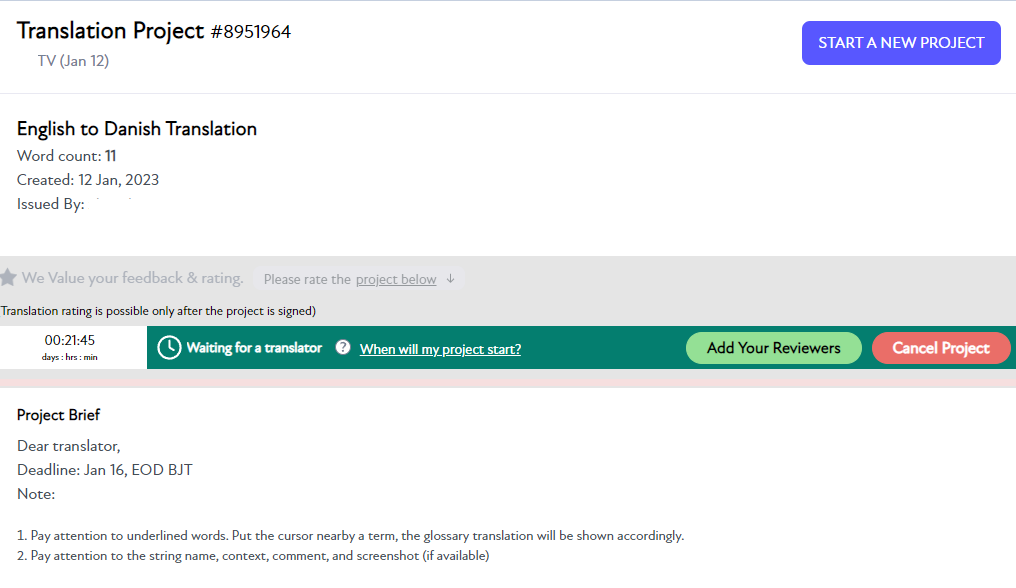 You can follow the progress directly from the Tasks tab in Lokalise:

Book a demo with our dedicated project manager to discuss the pricing details!