If all the text in your file needs to be translated, simply upload it to our Wizard. Once the project is complete, you will receive the translated file. In other words, if you are uploading an Excel file that can be translated as-is, choose the "My entire document can be translated as-is" option in step 4: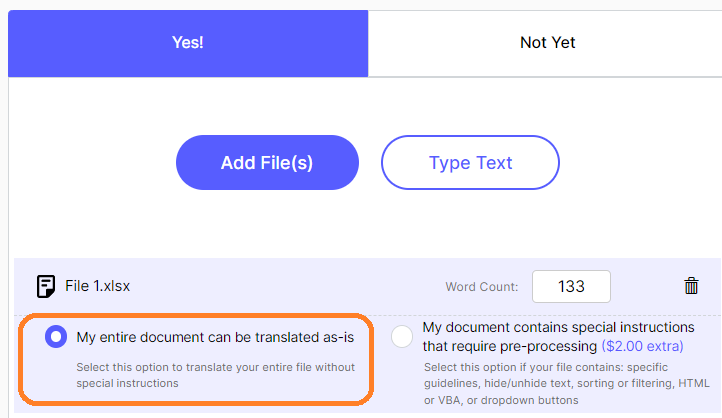 Whenever you have specific instructions beyond simply translating the content in the file, choose "My document contains special instructions that require pre-processing" in step 4: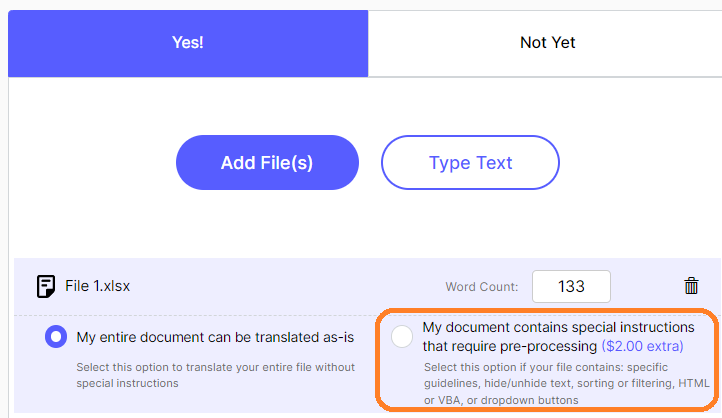 This will open a pre-processing project in addition to the translation project, and your file will be manually processed so that the right content will be submitted for translation according to your instructions. You can track the progress of both the translation and pre-processing projects on your Projects page.
This two-step approach of separating the instructions from the content itself ensures a smoother and faster process, as well as a more accurate translation.
Once your project is translated, our team will process the final file according to your requests.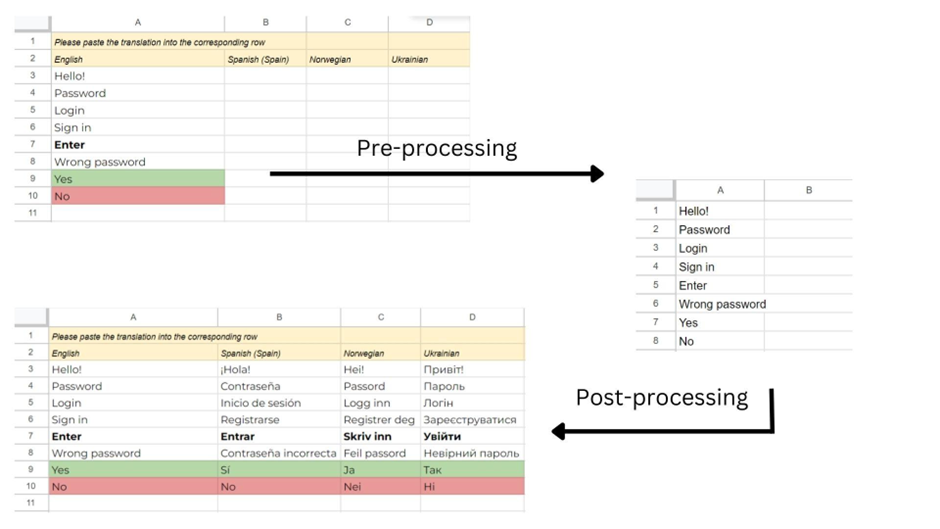 In addition, selecting the pre-processing option allows you to only pay for the content you actually need to be translated, so you can avoid paying for the total word count including instructions.