With over a decade of experience and continuous translation, BLEND offers a structured combination of both - trained machine translation engines and human translation.
We're using NMT (neural machine translation) engines: ModernMT, Systran, Amazon AmazonACT, and Deepl. Such a variety of engines helps us to provide the best variant for a particular language pair or a specific type of content. A final touch is done by our experienced translators who review the results for accuracy, capture the context, and add creativity.
You can try out the service yourself in our interactive wizard for registered clients:
at Step 1 select your service type as MPTE Light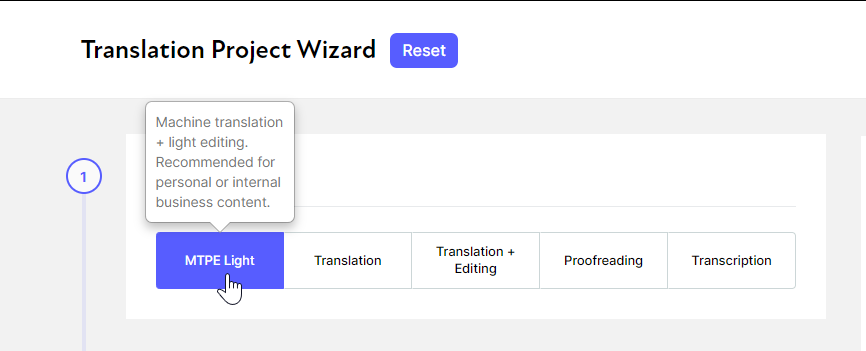 Choose your language pairs and type of content for your materials: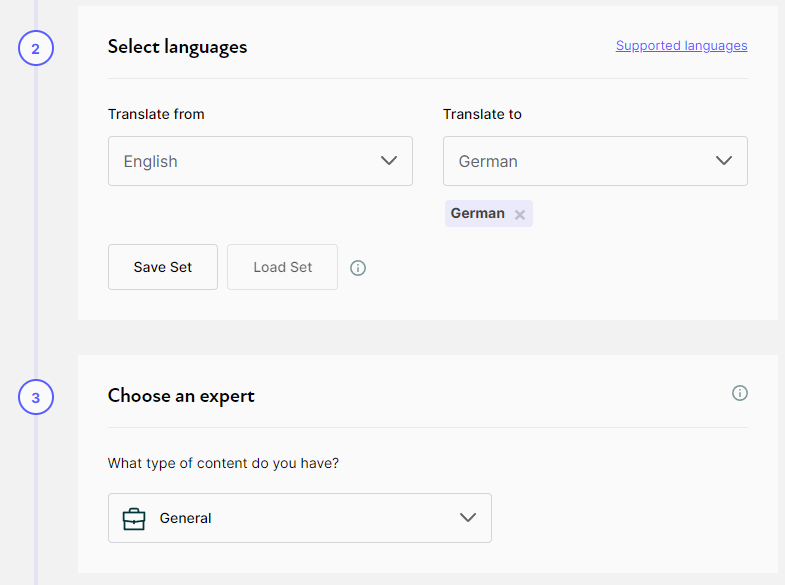 *MPTE Light is currently available only for common language pairs.
Upload your documents and head out to the payment page:

If you're interested in NMT engines trained specifically for your localization needs or want to discuss a wider use of the MPTE Full (more advanced human editing), fill in this form and our manager will reach out!