With the Translation+Editing service, the original translation is performed by a professional linguist. That translation is then reviewed by a second linguist who checks for translation accuracy, consistency of terminology, punctuation, grammar, adherence to client instructions, etc. Having two professional linguists look at the text ensures a high-quality translation.

More translation quality tips
Select the appropriate expertise category for your content (legal, medical, marketing, etc) in the Wizard, so that your project is allocated to the translator with matching skills.
Add clear translator instructions in step 5.
Add context information and reference material (screenshots, reference files, glossary, etc.)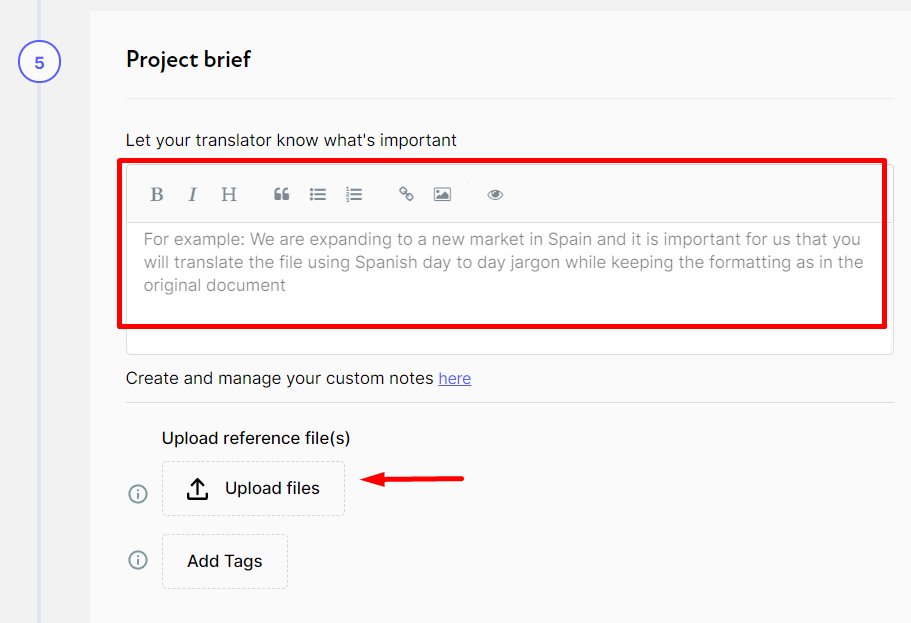 If you choose Translation+Editing, the "Professional Editing" checkbox will be marked at your payment page: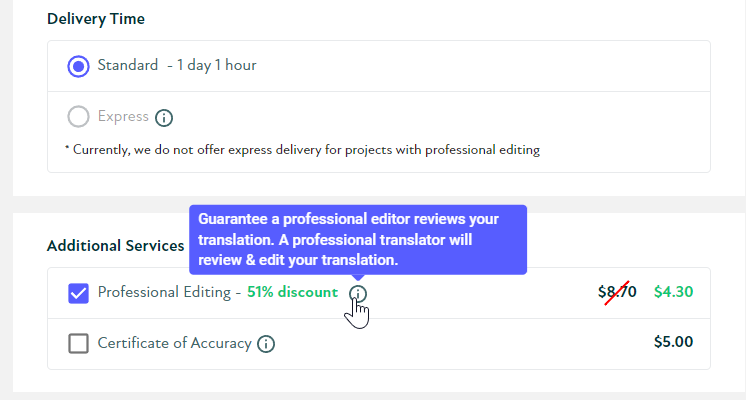 Read more about BLEND's professional proofreading and editing services.