BLEND has developed an integration with Crowdin so you can benefit from both services.
How does it work?
Open a project in your Crowdin account with materials and language pairs you want to translate: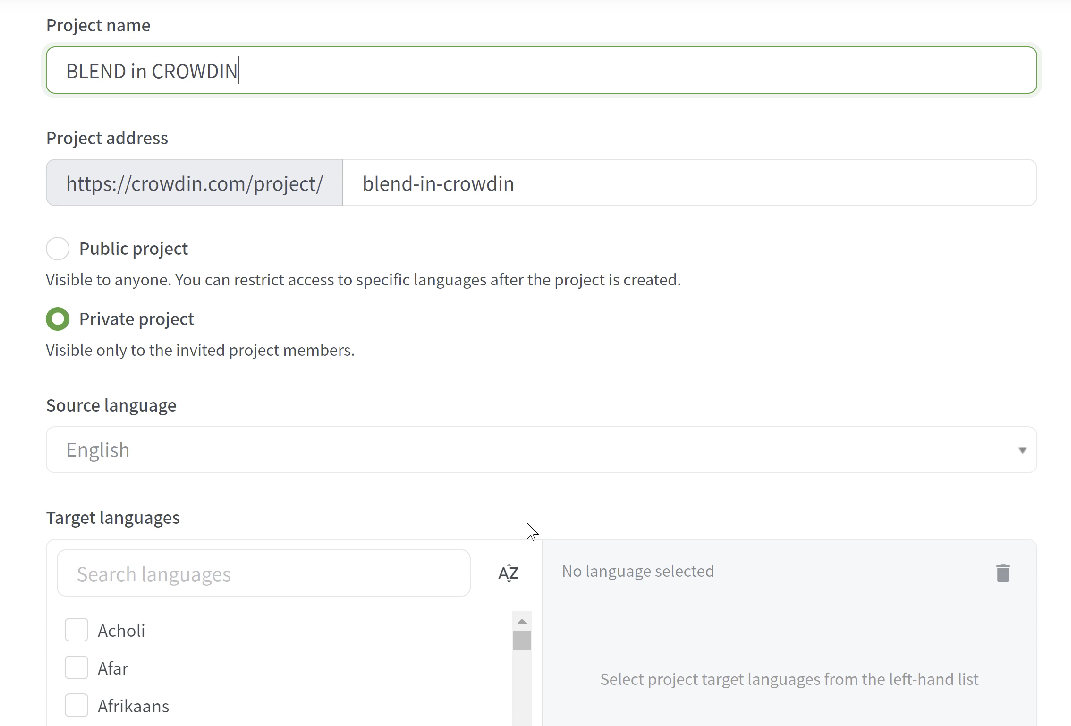 Create a user account on BLEND to receive your API keys on the Control panel.
Connect BLEND and Crowdin platforms then connect them via Resource > Vendors > BLEND: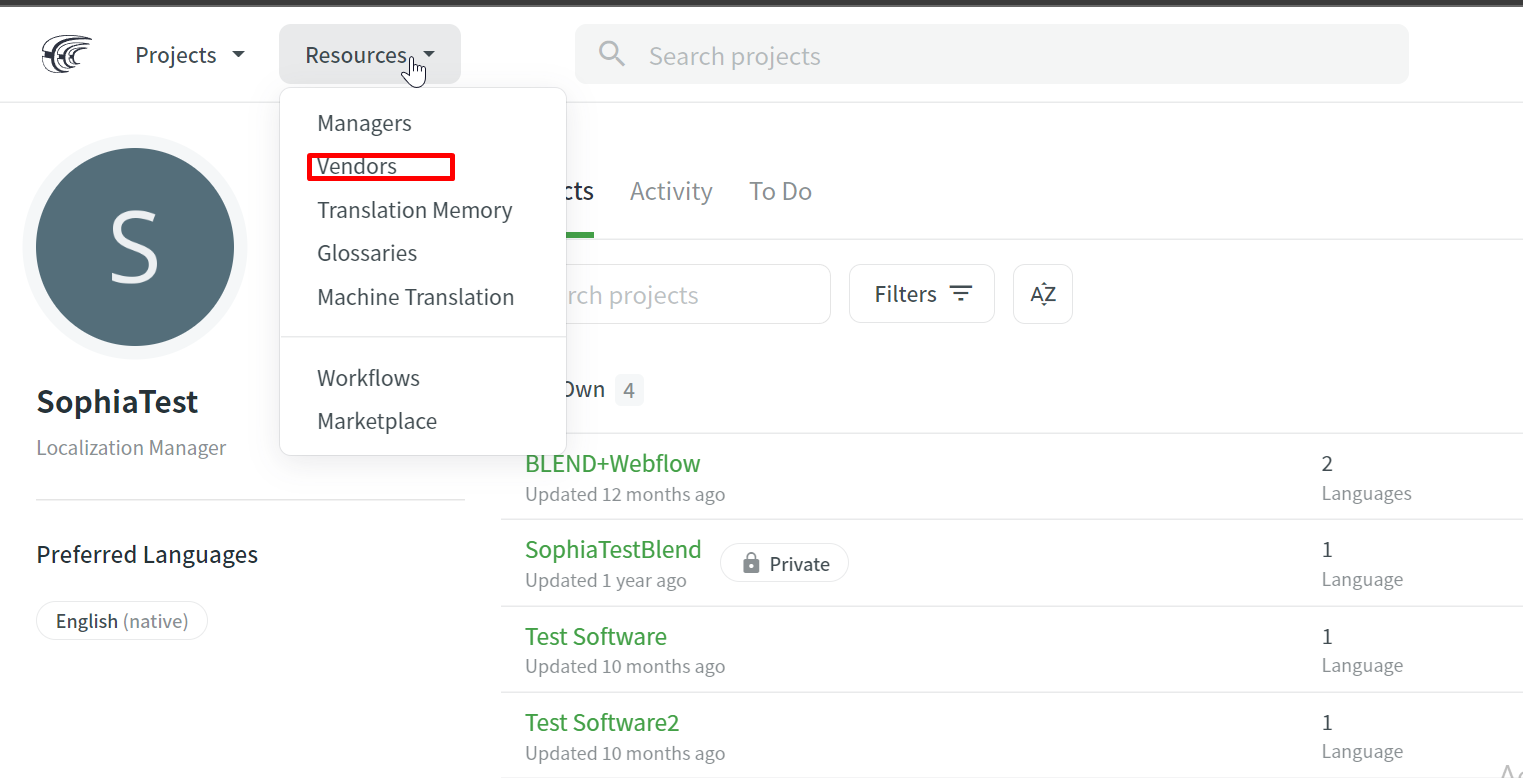 After connecting your BLEND and Crowdin accounts, a task you create in Crowdin will be automatically opened as a Translation, Proofreading, or MTPE project on the BLEND's platform. Just remember to have a sufficient balance on your BLEND account: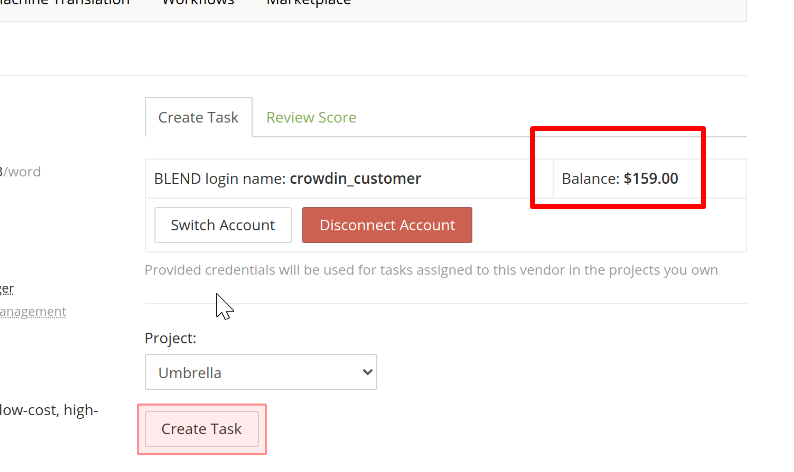 Submitting a project
A task in Crowdin is a project on BLEND platform. To create a task: go to your Crowdin project -> Tasks tab -> New Task: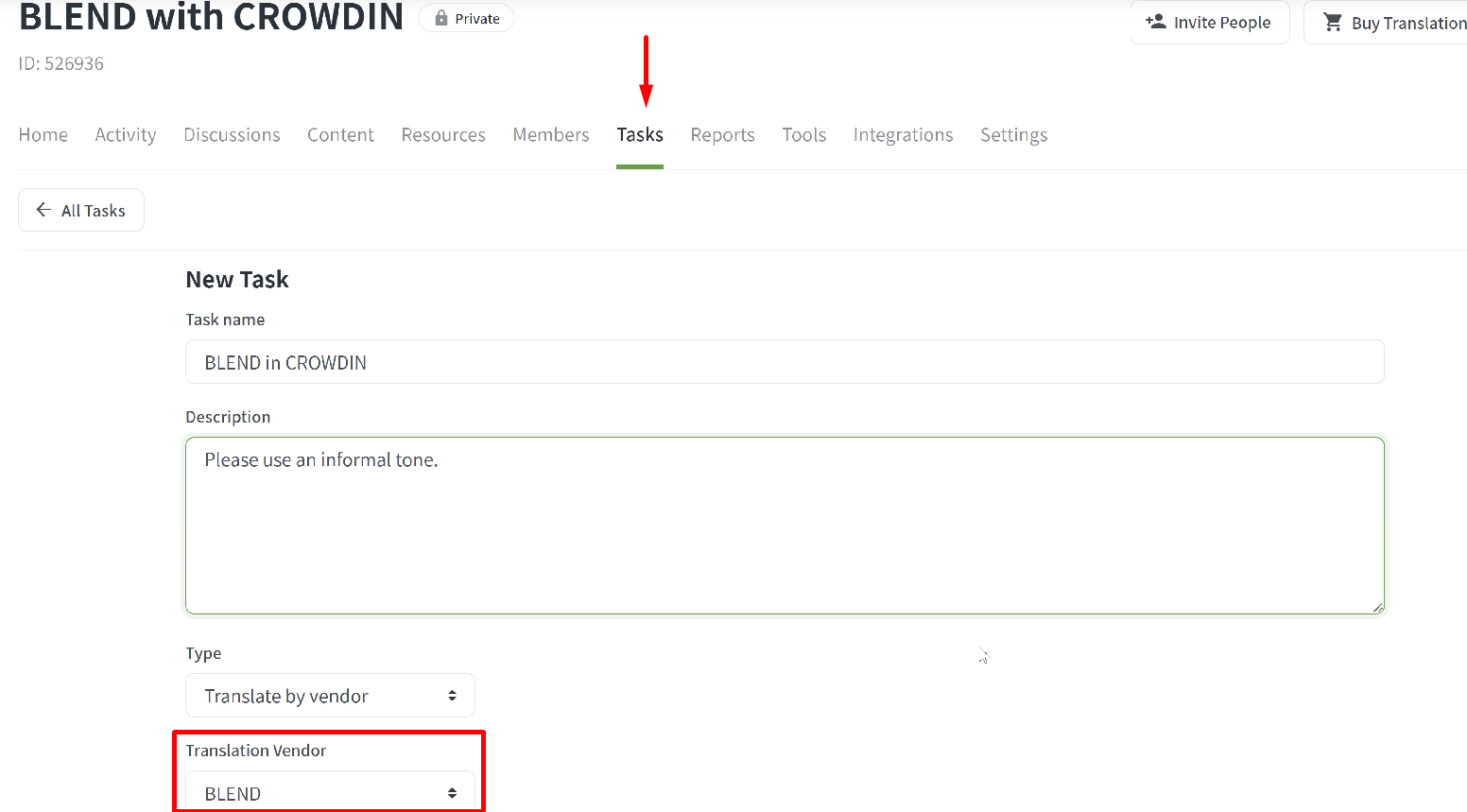 Task parameters:
Task Name – This will be visible to BLEND translators.
Description (optional) – add details about your translation project that may be useful for translators (tone, target audience, notes about the material, etc.).
Type – select "Translate by vendor" or "Proofread by vendor."
Translation Vendor – select BLEND.
Expertise – select the expertise category that matches the content being translated (legal, marketing, finance, etc.).
Strings – Specify if all untranslated/not approved strings should be available for translation or only those that were modified within a specific period.
Filter by labels – define needed labels if you'd like to send for translation/proofreading only some specific set of strings.
Files – select the source files that you want to be translated.
Languages – select all target languages (a separate task will be created for each language).
Check the price of the project and confirm a task with the "Create Task" button: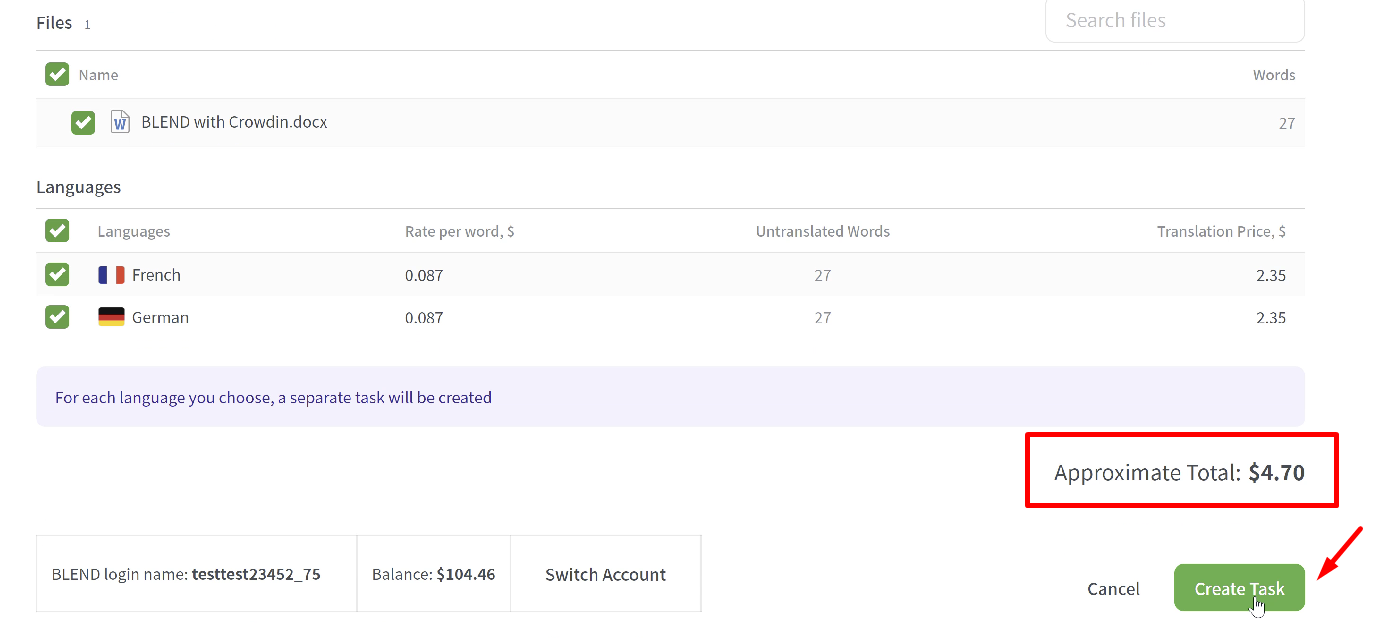 When the task is created, it's automatically sent to BLEND and visible to our translators.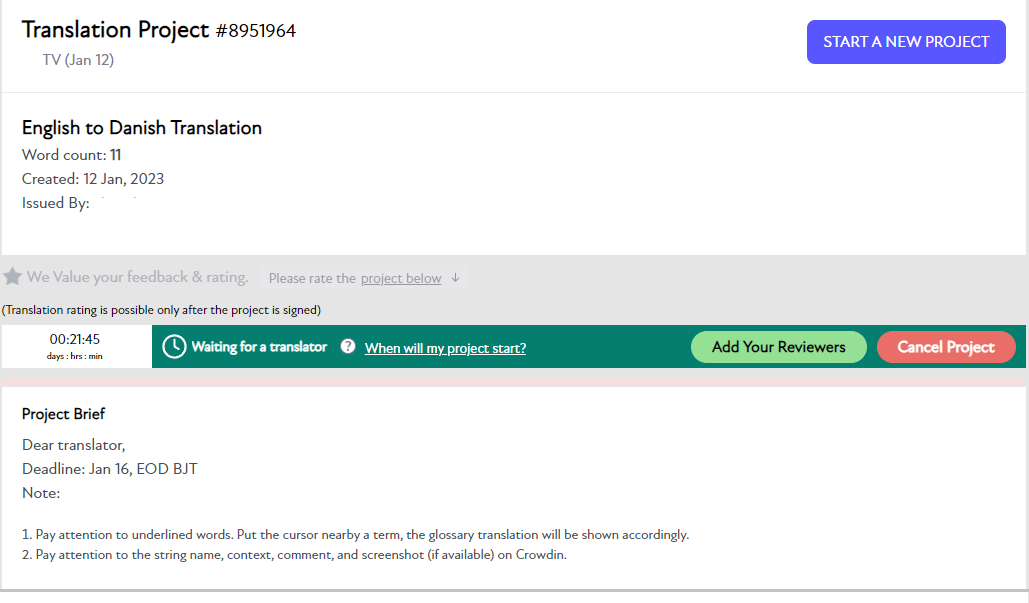 When the work starts, the related task in Crowdin will automatically move to the In Progress status. And when the work is finished (project marked as Completed on the BLEND side), the task will gain Done status in Crowdin.
To discuss your localization needs and schedule a demo, complete this form here.