An Expedite Project allows clients to prioritize their translations by paying an additional fee, which in turn affects your compensation.
These projects take precedence over regular ones and require your prompt attention and action.
Expedite projects are marked with a "letter" symbol on your Open Projects page: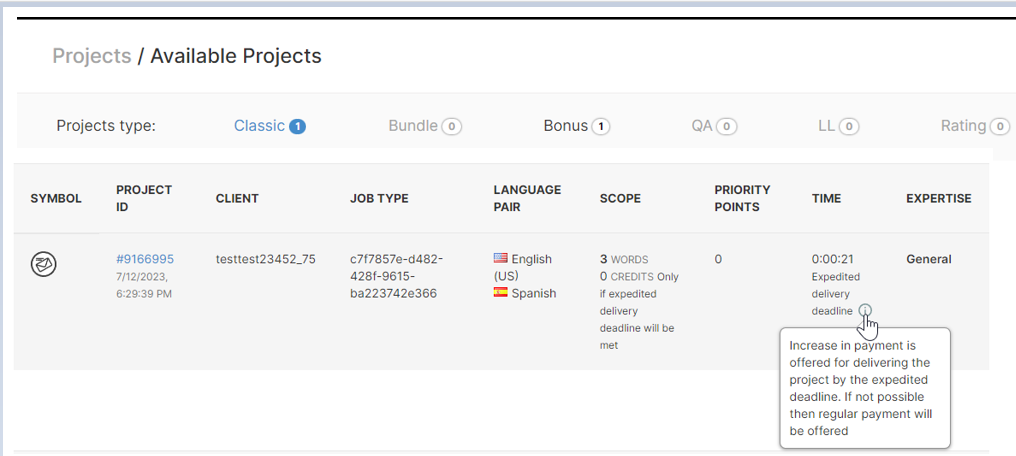 Clients paying for expedited delivery expect a faster turnaround time. Therefore, ensure you carefully review the project details, including the deadline, word count, and file accessibility before accepting the project.
In order to get the extra payment, you will need to deliver the project within the shortened time frame reflected on the project's timer, otherwise, you will be paid the standard amount.
If a project requires more time, you can request it from the client via the "Need more time button". The expedite delivery fee will be kept only if the client approves extra time before the project expires.
While speed is important, it should not compromise the quality of the translation.