Being a freelancer, it is quite important to stay organized – especially as payment for your work is considered. That is why here at BLEND we are trying to make the payment system as transparent and clear as possible.
While we do not have a universal rate per word applicable to every client or project, you can see the payment for each project in advance on your Open Projects tab or directly on the project page: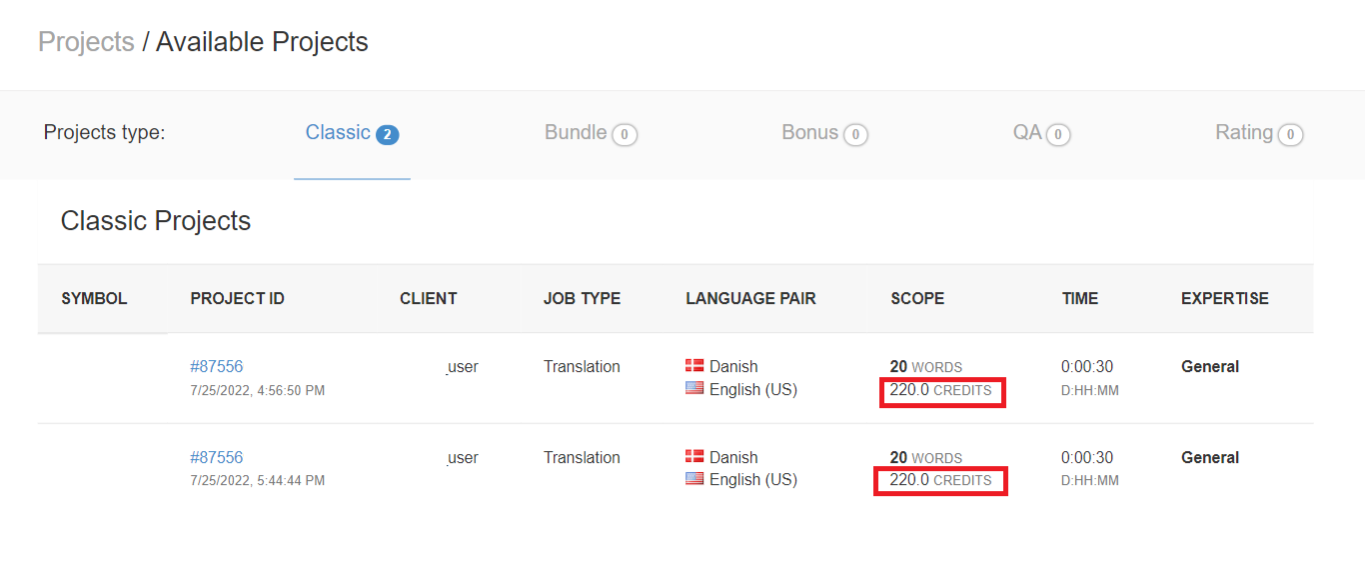 The payment for each project is defined by multiple factors including the following:
Project Parameters:
Word count.

Language pair.

Subject matter/domain of expertise.
Client Factors:
Client's status within the site

.

Client's MyTeam preferences.
Translator Factors:
The payment is divided into 80% base and 20% credits in escrow:

Credits in escrow are available 30 days after the project is marked completed, assuming the client is fully satisfied with the translation and no concerns are raised.
Note: credits in escrow are not added for KYC projects.
You can keep track of your income via the MyBalance tab: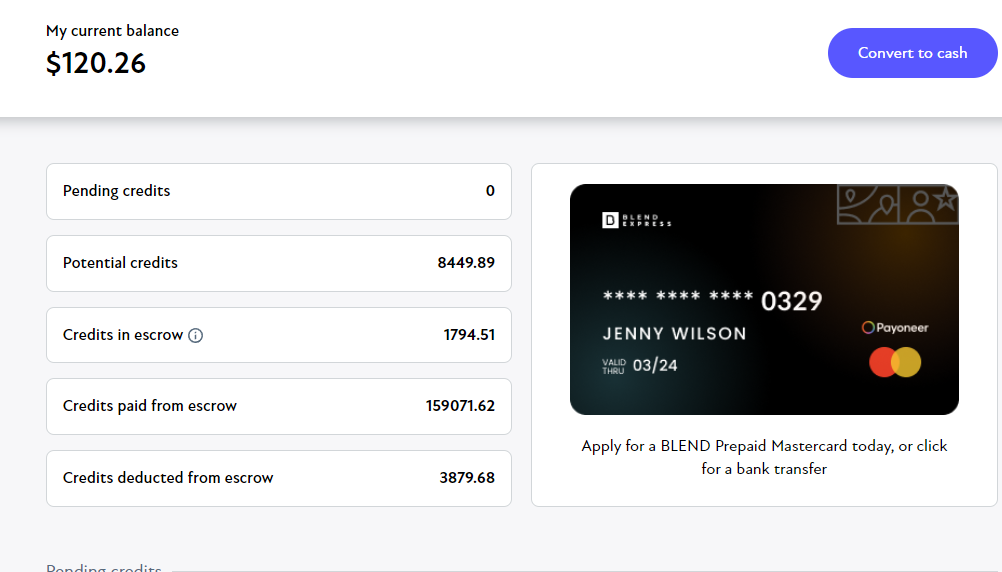 Information about credits in escrow per project is available on your Projects tab:

Once you earned enough credits on your BLEND Balance, you can withdraw funds using your preferred payment method