KYC or "Know Your Customer" projects are used to verify a person's identity and are usually submitted by financial institutions.
Payment for the project is based on the number of documents.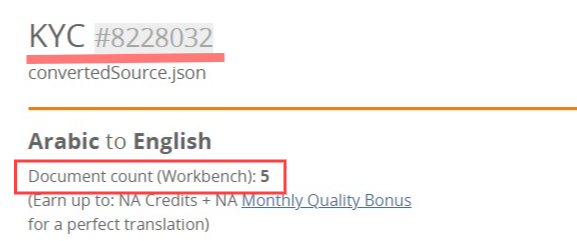 Work should be done in the online editor only! You need to accept the project first in order to access the editor. Review the documents (IDs, driver's licence, bills, etc.,) and extract the relevant information.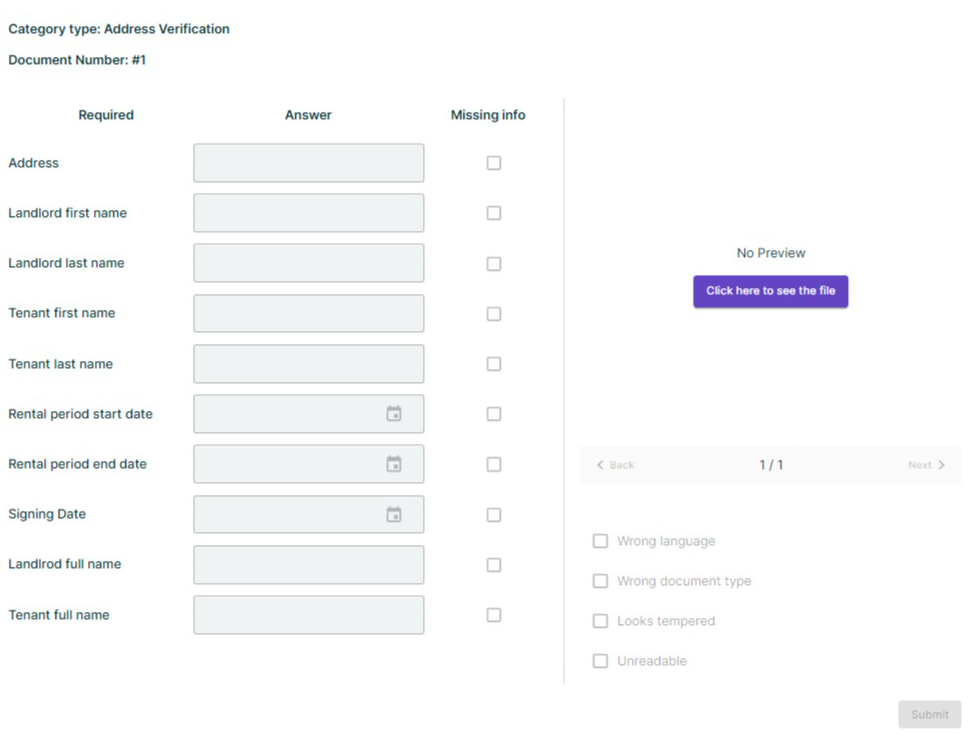 Checkboxes:
Missing Info

- The required element cannot be found.

Wrong Language

- The document language does not match the language pair indicated on the project page. A drop-down menu with languages will appear. You can indicate the correct language or choose the "Not familiar" option.

Wrong Document Type –

The document type does not match the category provided. For example, a document is supposed to be a water utility bill (for address verification) but you see an ID card instead.

Looks Tampered

- The document appears fake/photoshopped/etc. Note that the required fields should still be filled in.

Unreadable –

The document quality is poor, illegible, etc.
Once you've completed the required fields, click Submit.
Note: Proofread your work! Your entries cannot be changed once submitted.