Abandoning a project delays delivery to the client, so be sure to check the project's parameters before accepting it.
You have a 15-minute window to abandon a project after accepting it without any impact on your translator profile. To abandon the project, scroll the project page:

After the 15-minute period, you're required to contact Support indicating a justified reason for abandonment and provide any translation work that was done to that point.
Translators who violate this rule may be suspended. If you receive 3 abandon marks on your profile you will be automatically blocked by the system.
You can see the number of abandoned projects via your Control Panel: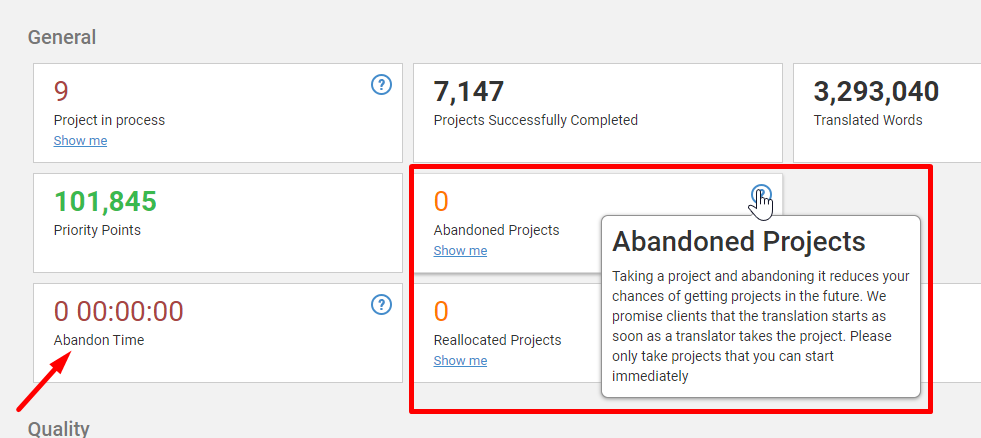 If you have technical difficulties (I.e. Workbench malfunction), do NOT simply abandon the project. Leave a comment on the Translators-BLEND Talk discussion board and wait for assistance. If our response is delayed, you may abandon the project and we will remove the abandon mark from your translator profile.