LL review is one of the most effective tools we use to check and ensure translation quality. LL reviews may also be utilized to determine if a client complaint is justified. Check our step-by-step guide here.
To perform an LL review:
1. Click "Start LL job" on an available project:

2. Download the source and target files. Read through the entire text to spot any errors/mistakes/inconsistencies.
2.1 If a project has a CAT tool, you can review files directly in the workbench. No need to download files: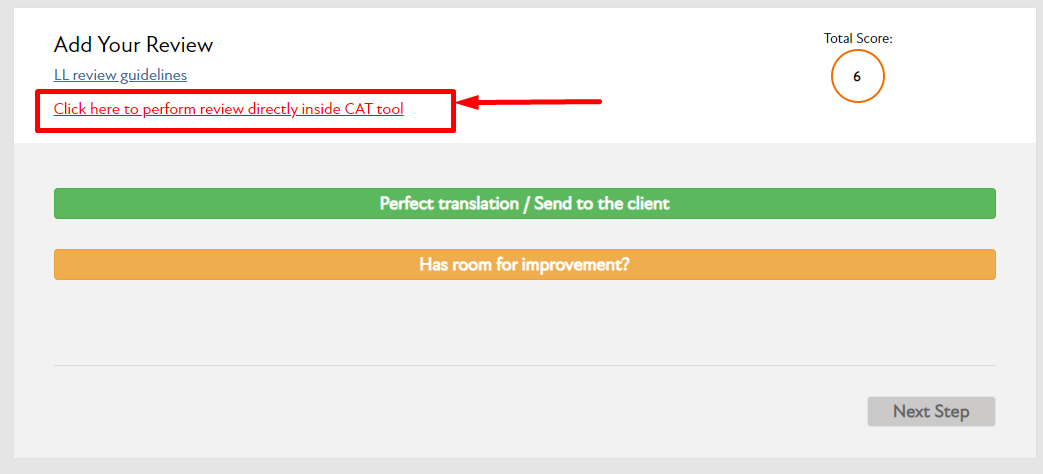 By clicking the "Review directly inside CAT tool" button, the workbench window will open with a designated space for your review:

If the file is larger than 2000 words, sample check each paragraph or section.
3. Use the review section on the project page to report any errors: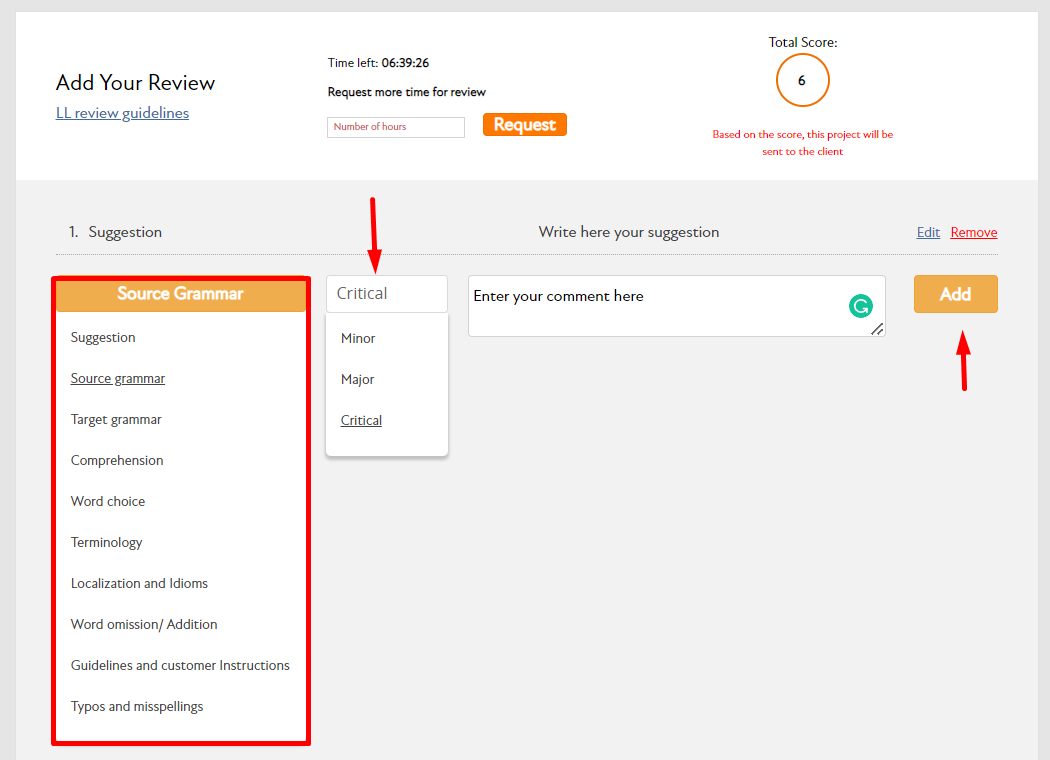 Note: make sure to correctly indicate the error severity as it will impact the Total Score which is calculated automatically. The score is a ratio of the number of mistakes and the total word count. Errors marked as "suggestions" do not affect the Total Score. Use our LL review guidelines to
4. LL review projects have a time limit of 300 words/hour. If the allocated time expires, the project will be canceled automatically. Expired review projects are not compensated. You can ask for more time to complete the review using the Request More Time field:

6. After the review is finished, click "Submit."
7. You can email us any feedback that you prefer not to share with the translator.
Payment for the review will appear in your Pending Credits list and will be "Earned" 72 hours thereafter.