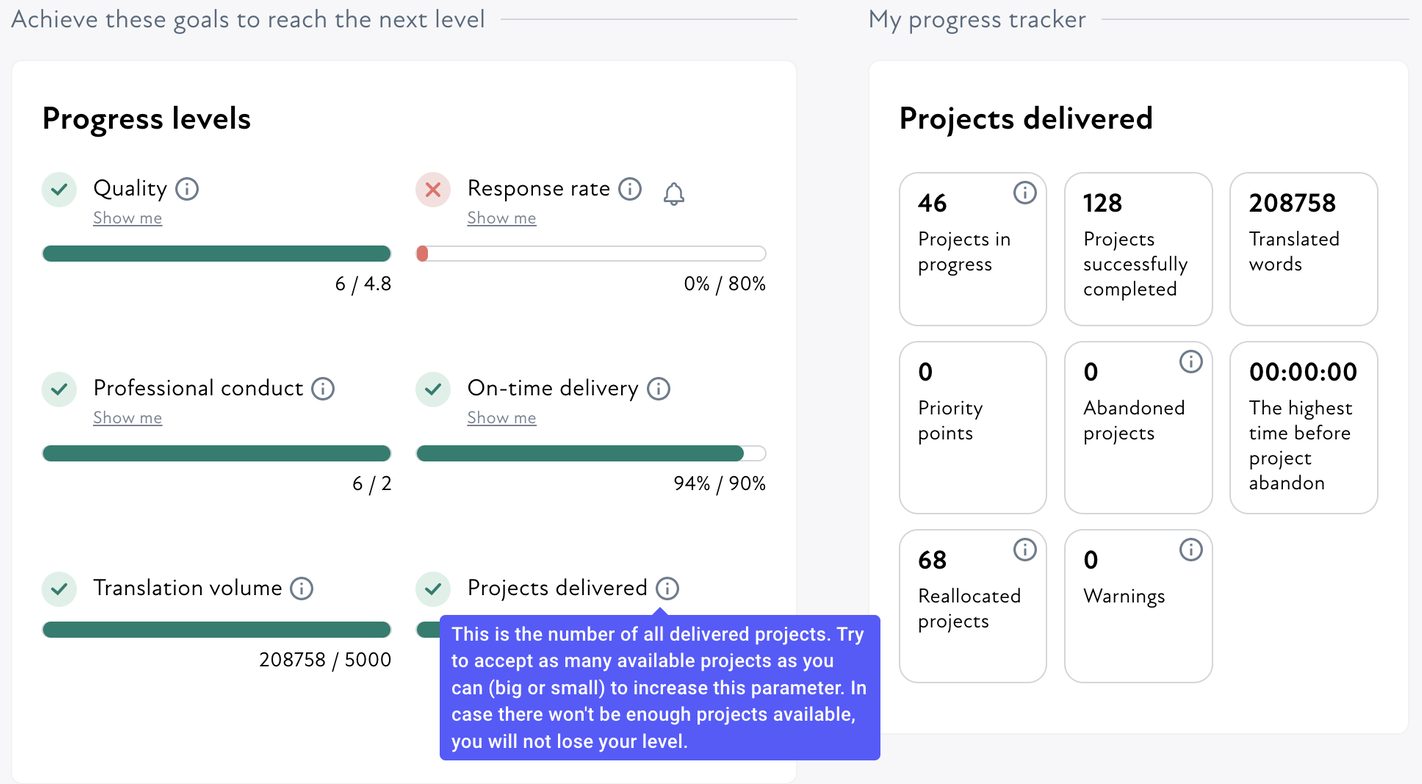 Projects Delivered is a parameter that counts the number of projects delivered by you within the 30-days cycle. After each cycle, this parameter is reset to 0 automatically.
To reach the next level you need to meet EITHER the Volume parameter OR the Projects Delivered parameter. If you don't meet ANY of these 2 parameters you will not lose a level.
Important notes:
To keep or to go up a level the rest of the parameters should be also met.
A project is added to the count once it becomes Completed.
The goals for the Projects Delivered parameter are set as below:
| | | |
| --- | --- | --- |
| Diamond | Gold | Silver |
| 80 | 63 | 43 |
For High Volume LPs which include: Spanish, Spanish LATAM, French, German, Portuguese, Italian, Russian, Japanese, Arabic, and Chinese, the goals are:
| | | |
| --- | --- | --- |
| Diamond | Gold | Silver |
| 125 | 80 | 43 |